Roofing is one of the most important aspects of homeownership because it governs energy usage, water damage issues (and repairs), and overall property value. Unfortunately, we've already had to deal with the consequences of poor roofing practices, which often don't manifest themselves until a few years later when it's already too late!  So we need a roofer that we can trust, which is basically a company that literally provides Certified Roofing Specialists to work on our roof.  And in this review, we evaluate the performance of a roofing company that goes by this very name. 
Indeed, our bad roofing experiences in the past have made us very aware of issues like leaks, pest entrances to the attic, poor ventilation, and follow on effects that worsen over time like termites (both drywood and subterranean).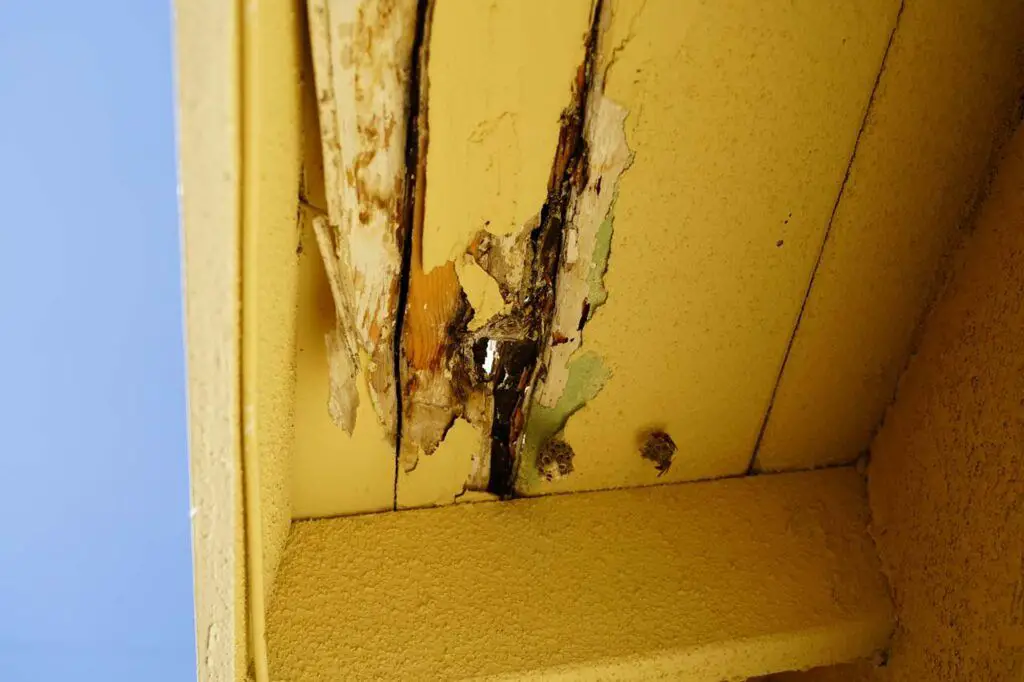 It's why we know that if the roofing job isn't done right the first time, there's a high likelihood that you'll have to do it all over again, which is like paying the repair cost again but this time with interest.  
We're living proof of this, and it's why we can't just go with any roofing contractor (especially those that aren't licensed and won't pull a permit for this kind of job).
Our sense of urgency to have a roof done properly was further amplified by our commitment to go solar.  So these various requirements ultimately led us to decide upon using the Certified Roofing Specialists (or CRS) as our demands pretty much eliminated most of the other installers that we had considered.
So how were our experiences with CRS for all the jobs they've done for us?  Let's find out!
Who Is CRS (Certified Roofing Specialists)?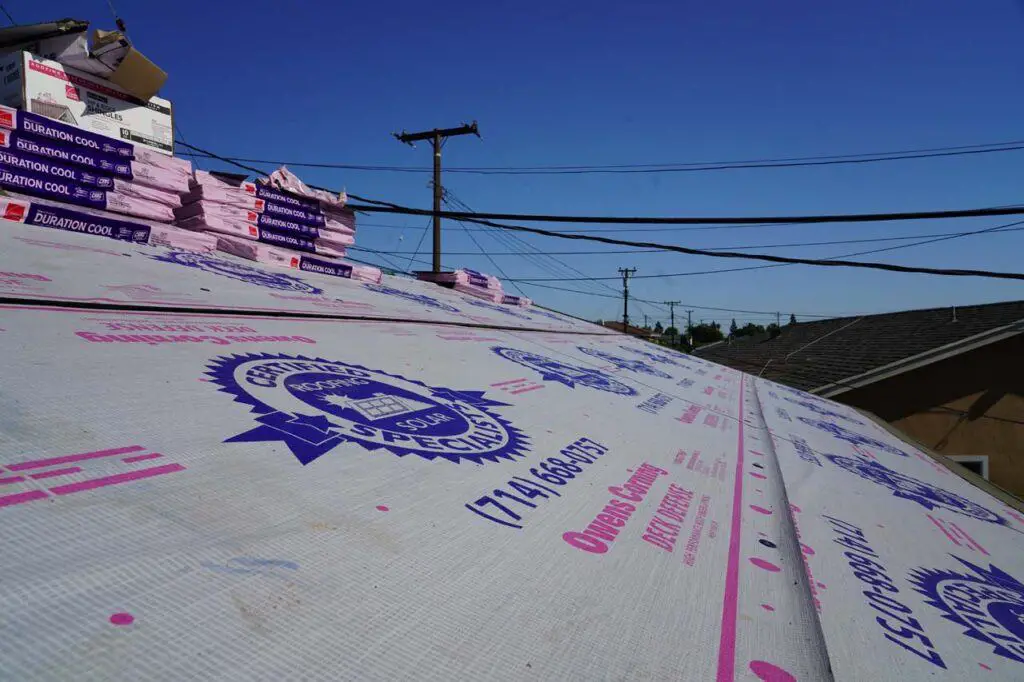 Certified Roofing Specialists is a roofing company based in Santa Ana, California.
The Better Business Bureau (BBB) also lists them as having a second location further up the Orange County coast in Westminster, California, but we've primarily worked with the Santa Ana office concerning matters of coordination, permitting, planning, etc.
CRS has been awarded the Owens Corning Platinum Preferred Contractors designation, which enables them to offer a long warranty that is rare in the industry.
As the name of their company suggests, roofing is the bread and butter of their business.
However, they also offer solar installation, which you'll see was one of our considerations of selecting a roofing contractor.
Why Hire CRS (Certified Roofing Specialists)?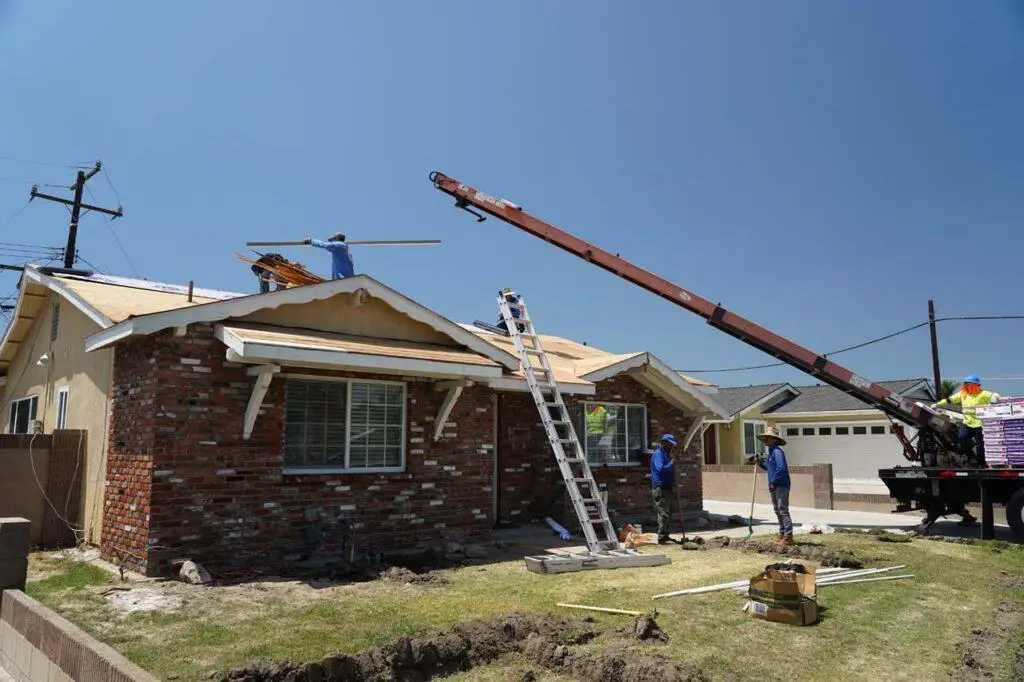 The following are the reasons why we ended up hiring Certified Roofing Specialists (CRS) for our roofing jobs as well as for our solar installation job.
CRS is an Owens Corning Platinum Preferred Contractor
As mentioned in the previous section, being an Owens Corning Platinum Preferred Contractor means the contractor participates in a warranty program that lasts for 50 years.
According to the Platinum Protection Coverage Warranty, if the contractor does the entire total protection roofing system on a single family residence and registers the warranty within 60 days, then they offer 50 years warranty on materials (our Duration Cool shingles fall into this category) and a lifetime workmanship warranty (prorated after 25 years based on the roof's age).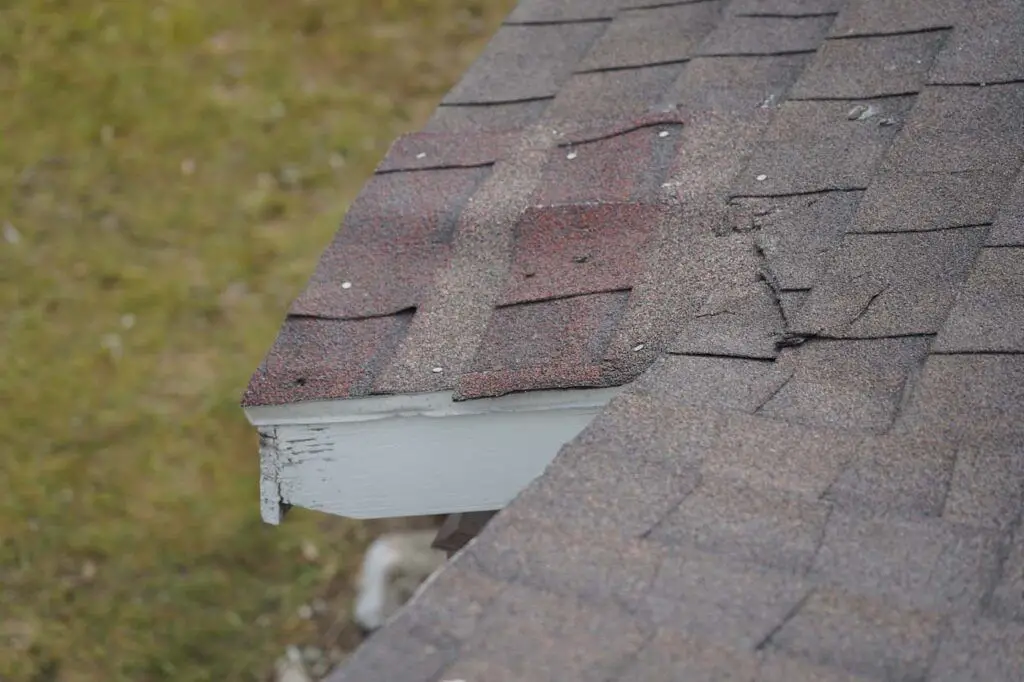 Generally, we've learned that long warranties can be (a)voided by lots of fine print (in much the same way insurance companies can get away with promising big but not delivering over technicalities), especially if the contractor that did the work would end up liquidating.
However, we've also learned that even if an OC Platinum Preferred Contractor that did work for us might not be in business any longer if something comes up, the warranty transfers to a different OC Platinum Preferred Contractor so the new contractor would resolve the issue.
Nevertheless, we've had multiple Platinum Preferred Contractors give us bids for our roofing jobs, and they seem to pitch a consistent narrative concerning the OC Platinum Protection Warranty, which gives us some confidence that it's not all BS.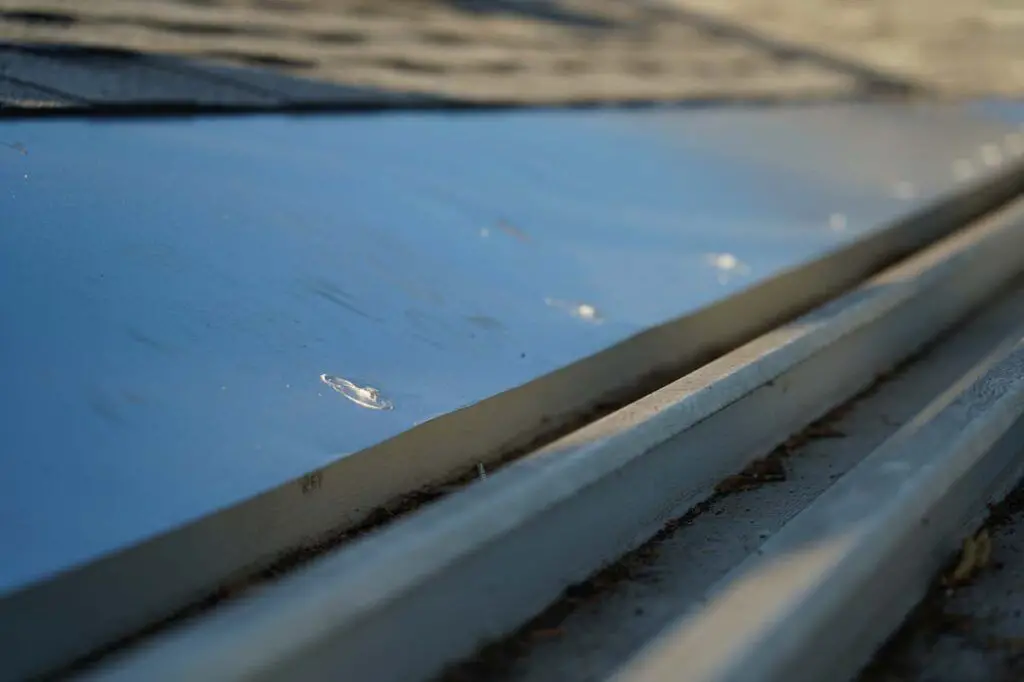 Indeed, for a contractor to stand by their products and workmanship for this long, they must be well-trained and disciplined or else the warranty system becomes unsustainable and breaks down.
In any case, for more information about the Owens Corning Platinum Protection Warranty, you can hear it from the horse's mouth by reading about it on the Owens Corning website.
CRS Roofing Team Is Fast and Efficient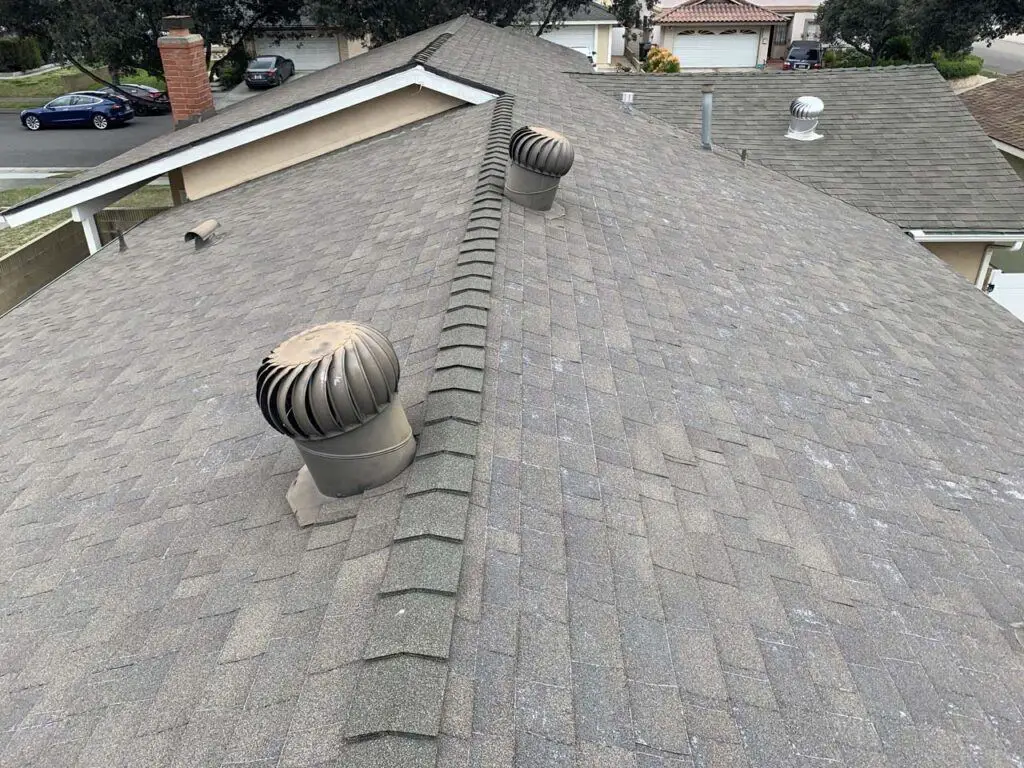 So far, we've contracted Certified Roofing Specialists to work on two re-roofing jobs.
The construction work happened to be performed by a small team of people led by Luis, who was typically joined by his cousin Jacinto and cousin-in-law Javier.
On each of the jobs, it took less than a week to complete the work from when they started tearing off the old roofing shingles.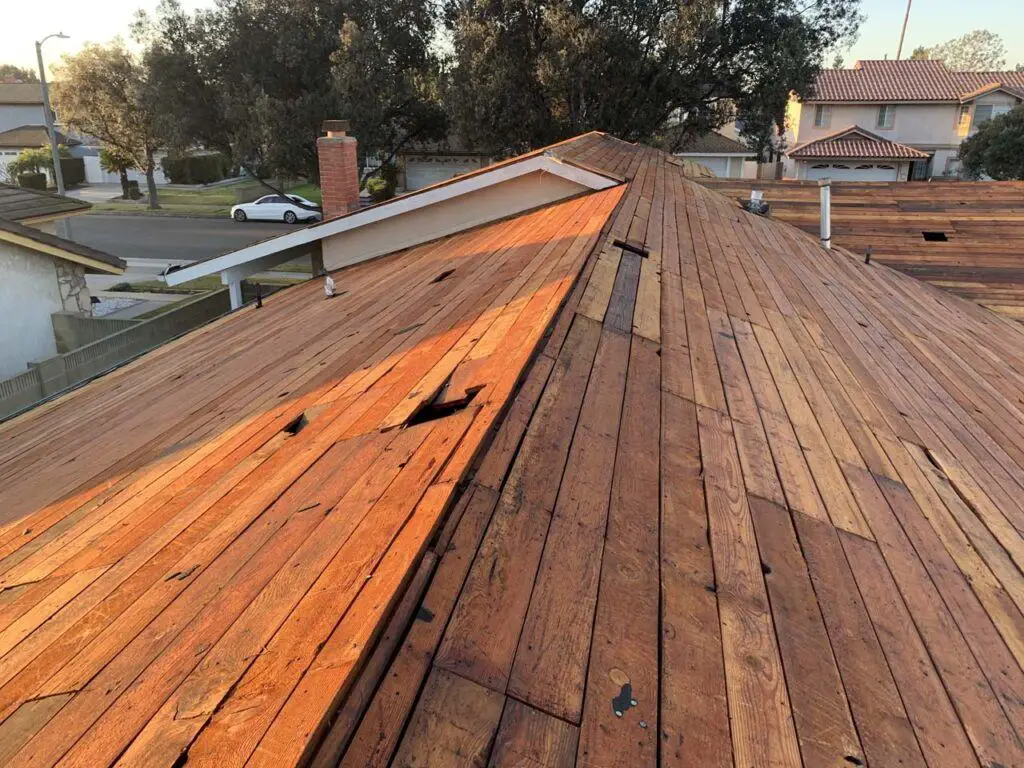 In fact, because we saw how quickly and efficiently they were able to do our first job, it gave us the confidence that they could do the second job that was under a much tighter time frame (more on this later). 
Of course, the concern with doing jobs quickly is the quality and accuracy of the workmanship.
However, the patented SureNail technology of the Owens Corning synthetic underlayment seal combined with the Duration Cool shingles was designed to ensure the nails wouldn't lift under the stresses caused by 130 mile-per-hour winds (i.e. a category 3 hurricane).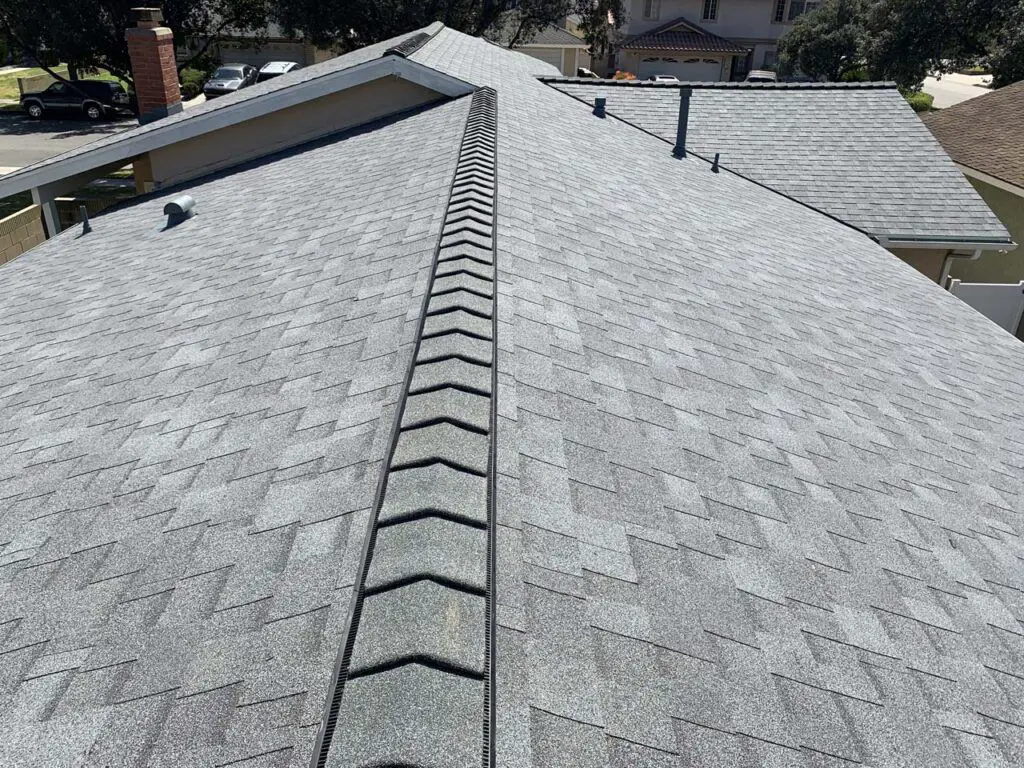 The contractors seemed to be well aware of how the SureNail technology could make their job easier so they could focus more on the trickier parts of the job (e.g. the eaves and even the old pest entrances).
CRS Has Been Very Responsive
As part of their ability to be fast and efficient, we've also been very appreciative of how responsive they've been to our phone calls and texts.
I'd have to give kudos to David (one of their salesmen) and Kevin (who's the manager in the office) who ensured our questions and concerns were addressed.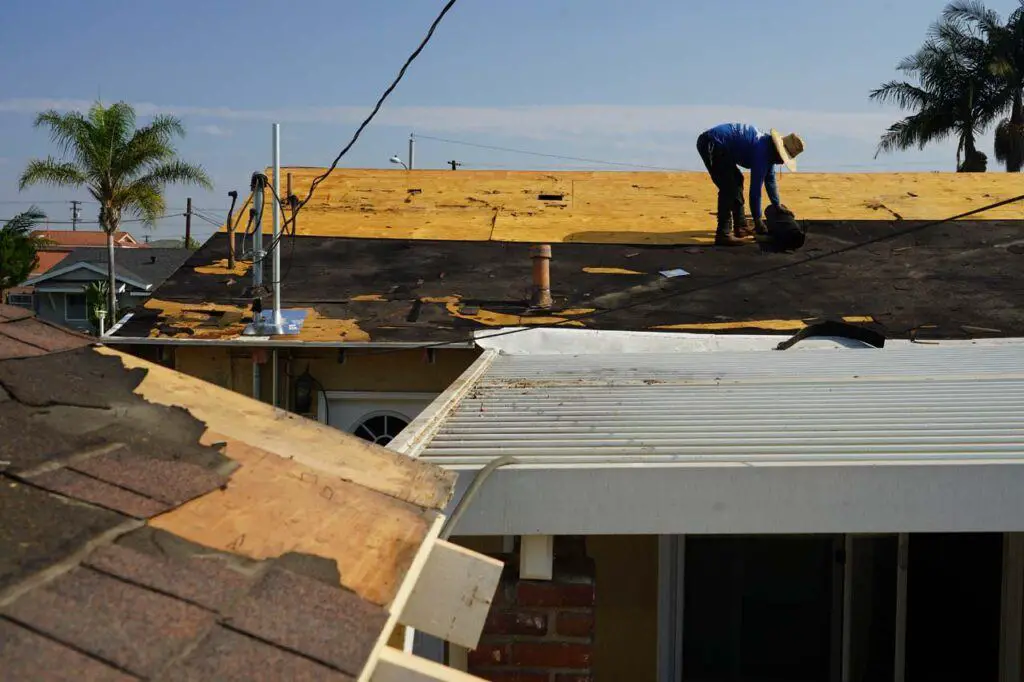 But what really sealed the deal for us was when we needed a second re-roofing job to be done on a house that had a hard deadline for fumigation and exterior painting immediately thereafter.
Unfortunately, we didn't realize that we needed to re-roof the house until about two weeks before the deadline, which was a very short runway to get the job done in time.
Certified Roofing Specialists was the only contractor that was able to squeeze us into their backlog of work (likely because we were repeat customers) while other Platinum Preferred Installers couldn't even start the job until after tenting was complete, which was not desired since we knew there would be some wood replacement involved.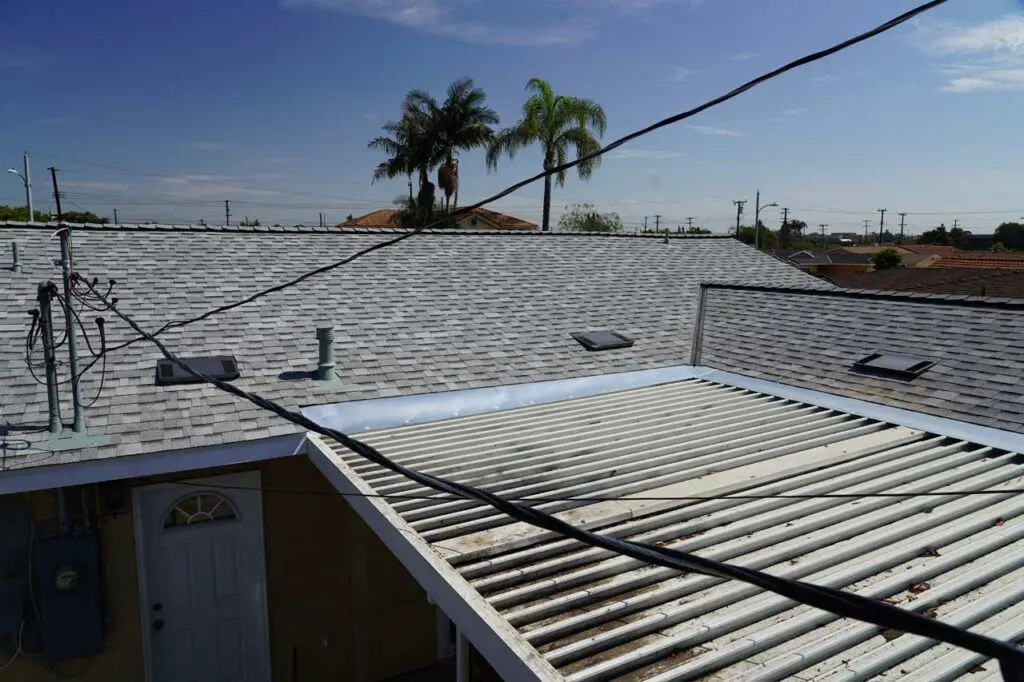 Again, it was because David responded quickly, and Kevin recognized the emergency job and coordinated the available resources that we were able to get on the books barely 10 days before the tenting.
Finally, after securing the permits and scheduling inspections, Luis and his team were able to start the job about 5 working days before the deadline and then finish right when the tenting team was setting up.
The final inspection happened after the exterior paint job was complete the following week, and it passed so CRS came through when it really seemed like the cards were stacked against us.
CRS Roofing Team Has Paid Attention To Detail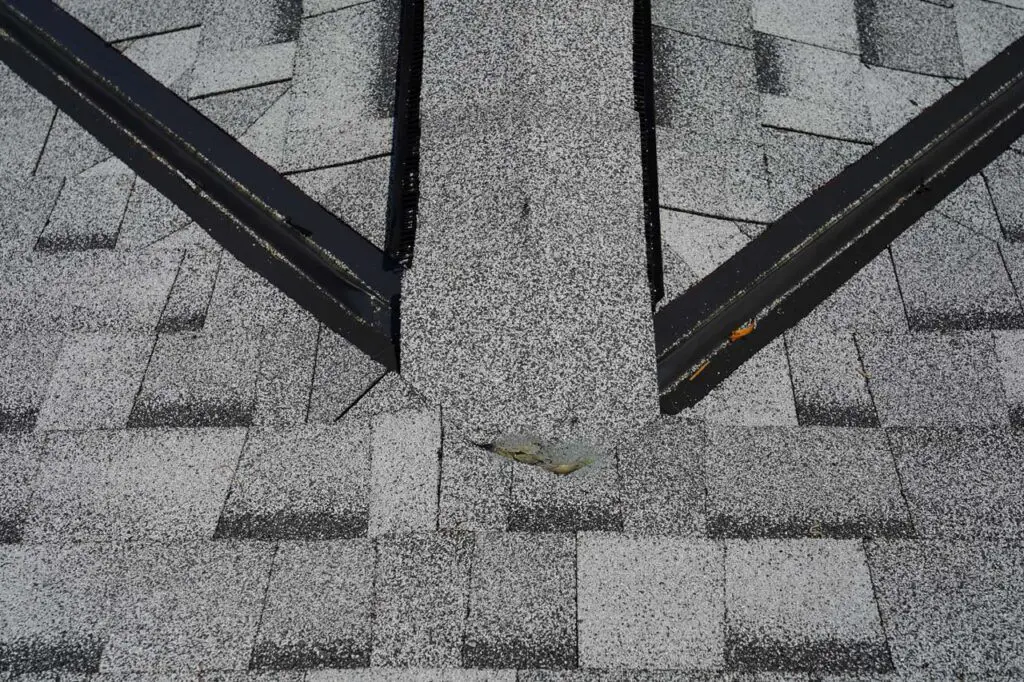 Speaking of the trickier parts of the job, I saw that the Certified Roofing Specialists workers definitely paid a lot of attention to detail.
For example, they installed metal flashings in each of the valleys where the shingles coming in from two different angles would meet.
We've historically had leaks in these valleys, but this demonstrated to me that the CRS contractors were well aware of this issue and addressed it with the metal flashings as part of their standard practice.
Moreover, Luis helped me with other details that could be deemed out-of-scope of the roofing work such as sealing up old pest entry holes into the attic and channeling the water away from the wood and further out onto the backyard patio (another historically troublesome spot).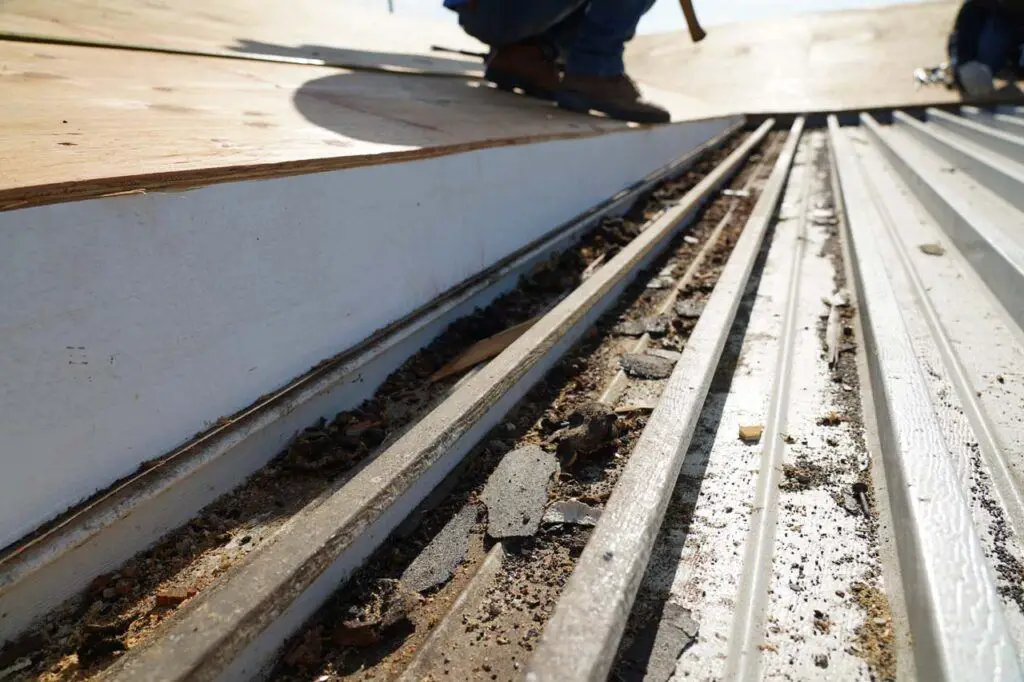 I appreciated how Luis was aware of my sensitivity to destructive pests getting into the attic through these easily-overlooked entryways, but I also appreciated how he manages to solve the water problems during the installation process.
CRS Also Does Solar Installations
Finally, in addition to our roofing needs, we also wanted to install solar on the roof of our home.
Indeed, this website was started because of the Pandora's Box effect of that desire to have solar energy, which led to a slew of home repair projects.
Anyways, the reason why we wanted a roofer that could do both the roofing (which we knew was a prerequisite to installing solar panels) and the solar installation was that we wanted to maximize the Solar Energy Federal Tax Credit, which was in the middle of being phased out.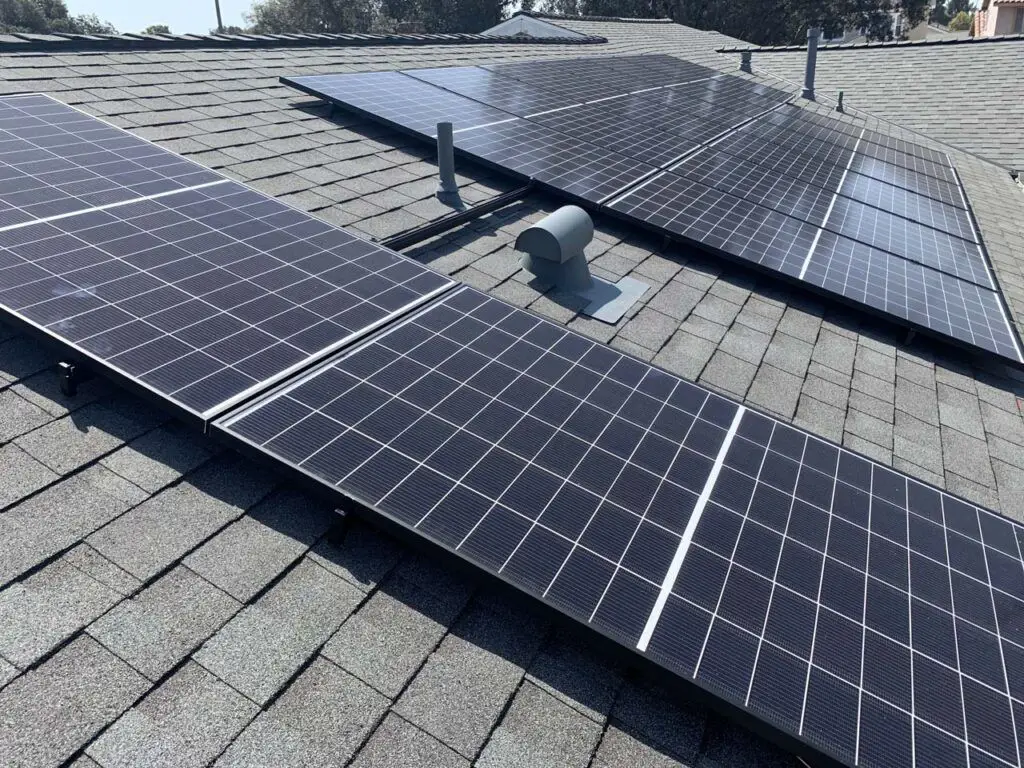 Although there were other solar installers that had better solar system offerings, we opted to prioritize the roofing first and then try to maximize on the tax credit before it's gone.
There's a gray area regarding what's constituted as a roof repair that would count under the tax credit, but our roof was beyond repair so it all had to be replaced.
In any case, CRS took care of our panel upgrade and associated hook ups of the inverter, AC disconnect, and wiring, as well as the permitting and facilitating the authorization to turn on process with the utility company.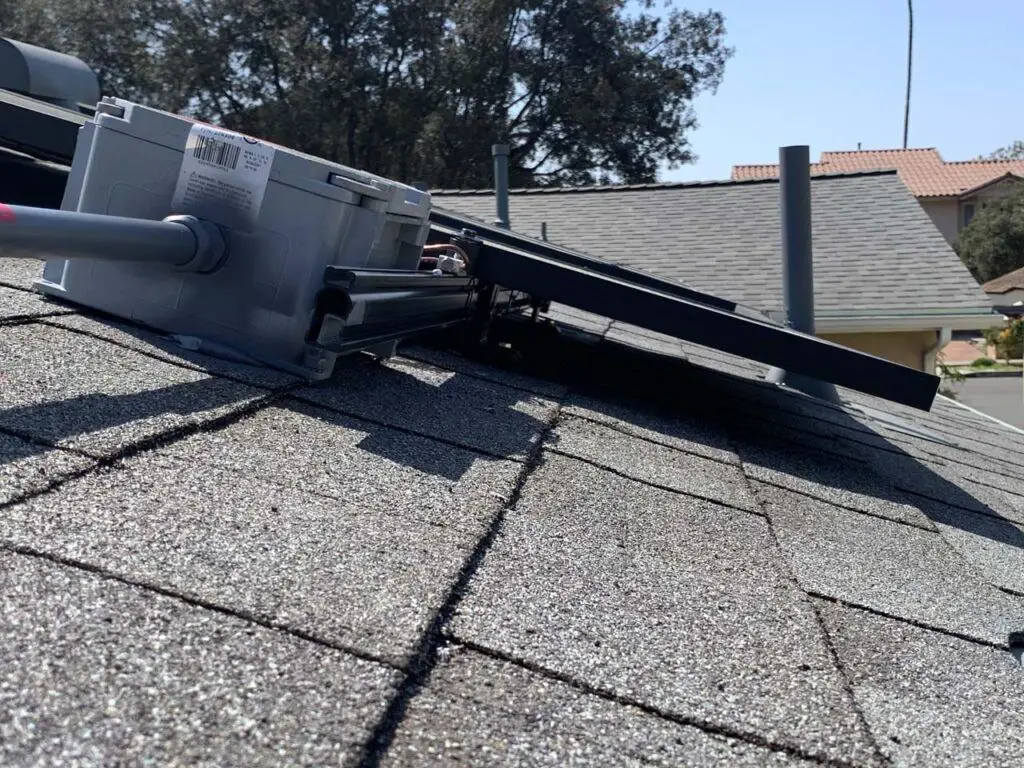 Moreover, there are risks of leaks introduced with the solar installation if it's not done right so having a roofing expert also doing the solar system helped to mitigate those concerns.
Where can Certified Roofing Specialists Make Improvements?
As much as our jobs by Certified Roofing Specialists have been done correctly, I've noted the following things that CRS can certainly improve on.
Office Prone to Making Mistakes and Causing Delays
In our experiences, we think that the weakest link has been the performance of the office for matters of ensuring the licenses are up to date, the correct permits are pulled, the inspections are scheduled, the solar install plans are approved, and other bureaucratic paperwork both regulatory with the government and with other entities like the utility company are filed and submitted correctly.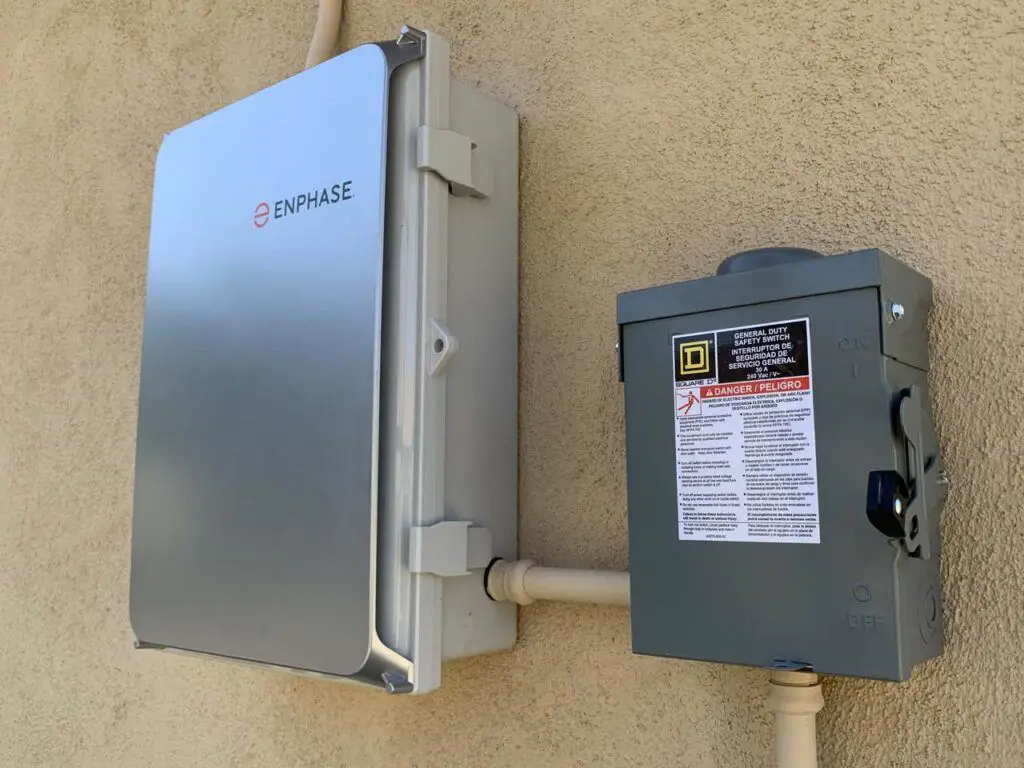 For example, we've had to face about a month of cumulative delays (so we had to pay another month of the higher energy bill) because their solar license wasn't up-to-date with our city so a permit couldn't be pulled until that was resolved.
There were also problems (i.e. delays) in getting the solar install plans drawn correctly and subsequently approved.
Although the office would try to say things to get us off their case when we pressed them about the delays, it took us following up with the city to ensure that things moved along as not all the communication coming from the office was consistent with what the city told us.
Even regarding the second roofing job, someone didn't procure the correct color of the Duration Cool shingles as the city wouldn't permit us to use Mountainside due to having a solar reflective index (SRI) of 19 instead of at least 20 per Los Angeles County's Title 24 rule.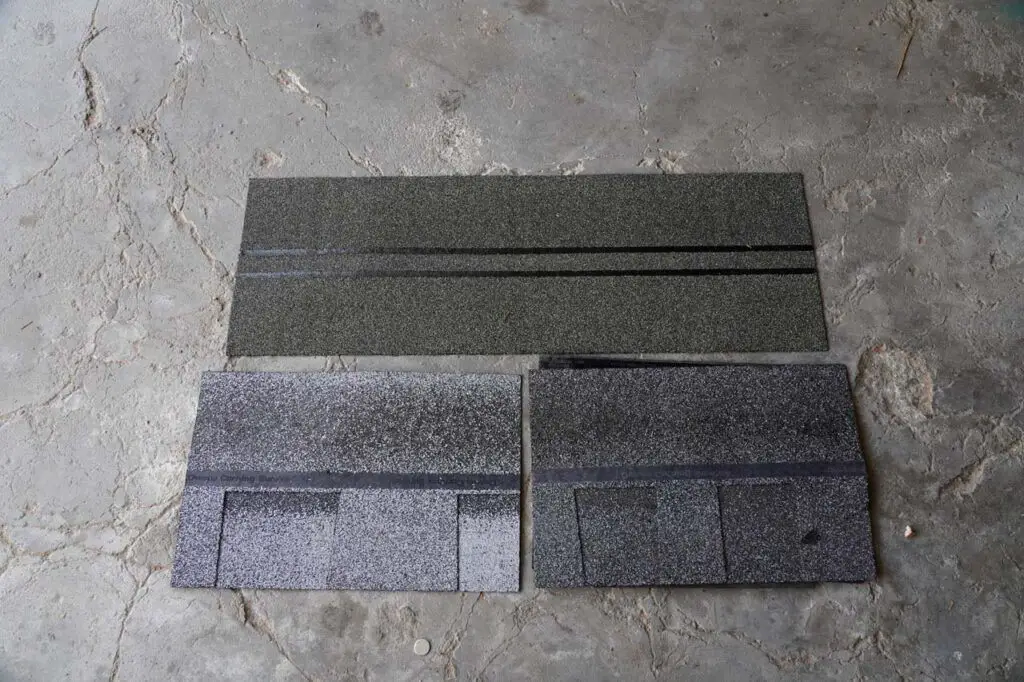 It was only when Julie saw that the shingles about to be installed were Mountainside instead of Sierra Gray did the project had to halt and resume only after the correct shingles showed up the next day (otherwise the city wouldn't have passed the final inspection).
On that second job, there was also confusion as the runner pulled a roofing permit from the wrong city and had to come back to the correct city the next morning.
Homeowner Needs to be Proactive to See Project Through
Given the issues with the office of the Certified Roofing Specialists, we quickly learned that we had to be proactive in order to ensure the success of the project with minimal delays.
In hindsight, had Julie not been proactive about talking to the city directly, our projects could have been even more delayed than it was.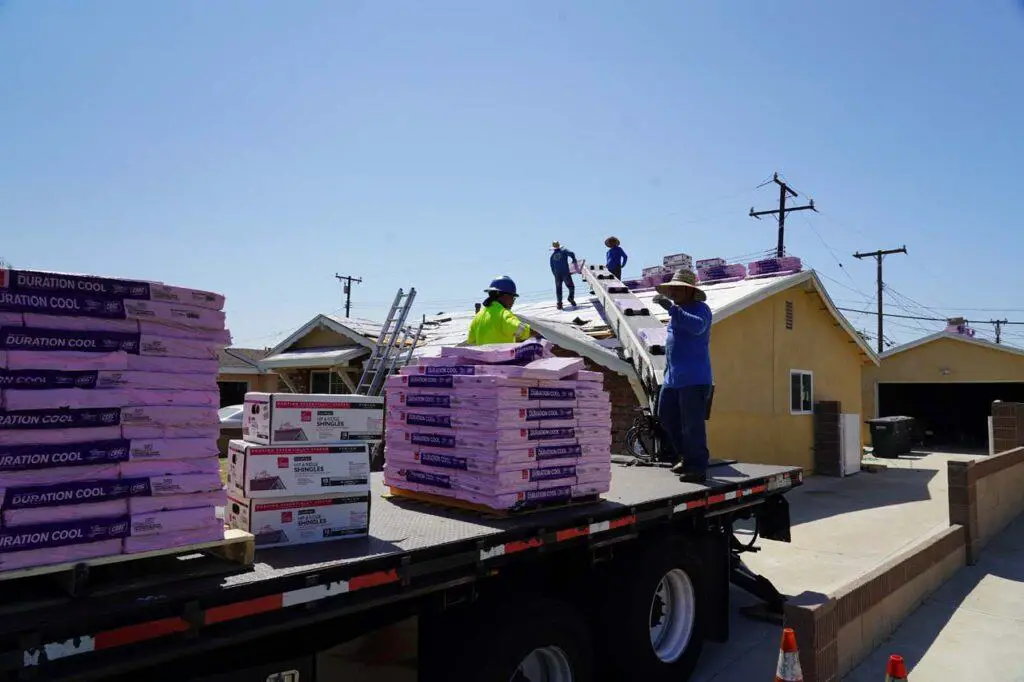 In fact, in the case of the second roofing job, had Julie not showed up to look at the shingle colors as they were being installed, no one would have flagged that they had the incorrect shingles.
As far as the roofing job itself was concerned, I was an active participant because of my sensitivity to pest invasion as well as the historical trouble spots where water intrusion through the roof had occurred.
While I realize that COVID-19 created a rather unique set of circumstances that enabled me to be that active homeowner, in hindsight, I don't think the project could have been as successful as it was without our direct involvement.
I guess you can say the same about any kind of contracting work where the homeowner that pays attention to the work can nip problems in the bud as they happen.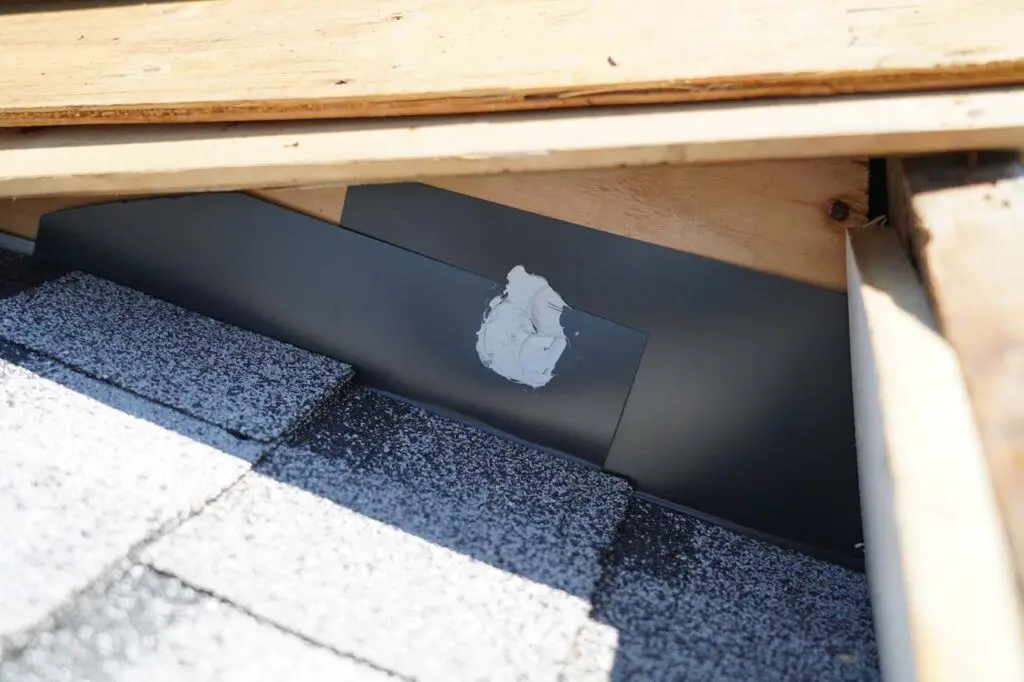 However, not flagging issues until it's too late often means you have to live with whatever implementation or decision that was made.
Certified Roofing Specialists Is Expensive
Because CRS is a roofing contractor whose process is to do the job by the book and maintain certifications like the Owens Corning Platinum Preferred Installer status, they definitely came in on the upper end of quoted job price estimates.
However, I don't think most homeowners appreciate the fact that you generally get what you pay for, and this is especially true for roofing jobs (we certainly fell into this category in the past).
We've already seen what happens with a cheaper roofing job in terms of long-term damage let alone rework.
Unfortunately, problems from poor roofing practices don't tend to show up until a few years later (long past the period when the roof installer would want to come back and fix the issue).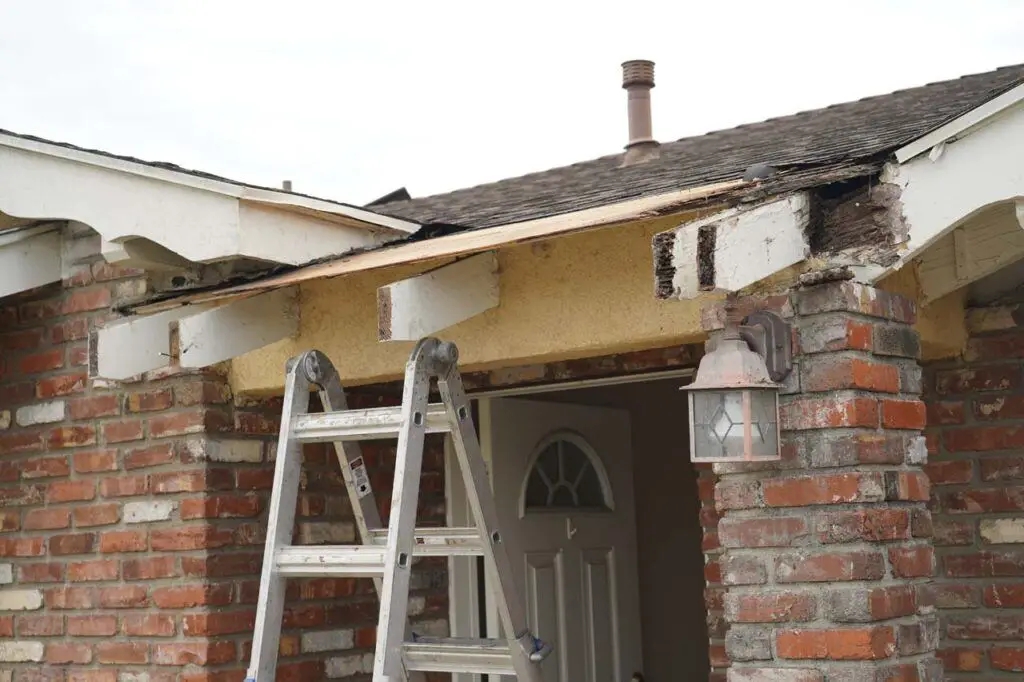 So the net cost of doing things incorrectly the first time will work out to be more expensive in the long run when you add up not just redoing the roof but also the repair to mitigate dry rot and termite damages as well as inflation affecting material and labor costs going forward.
There's also the hidden cost of wood replacement, which you won't know until all the shingles are taken off and the wood damages would be revealed.
In both of our jobs, no wood replacement is included in the cost so this hidden cost can really add up, especially since the lumber costs had tripled during that first job that we hired CRS for.
Finally, we learned that any additional electrical work done by CRS is priced way higher than if we had a dedicated electrician do the job.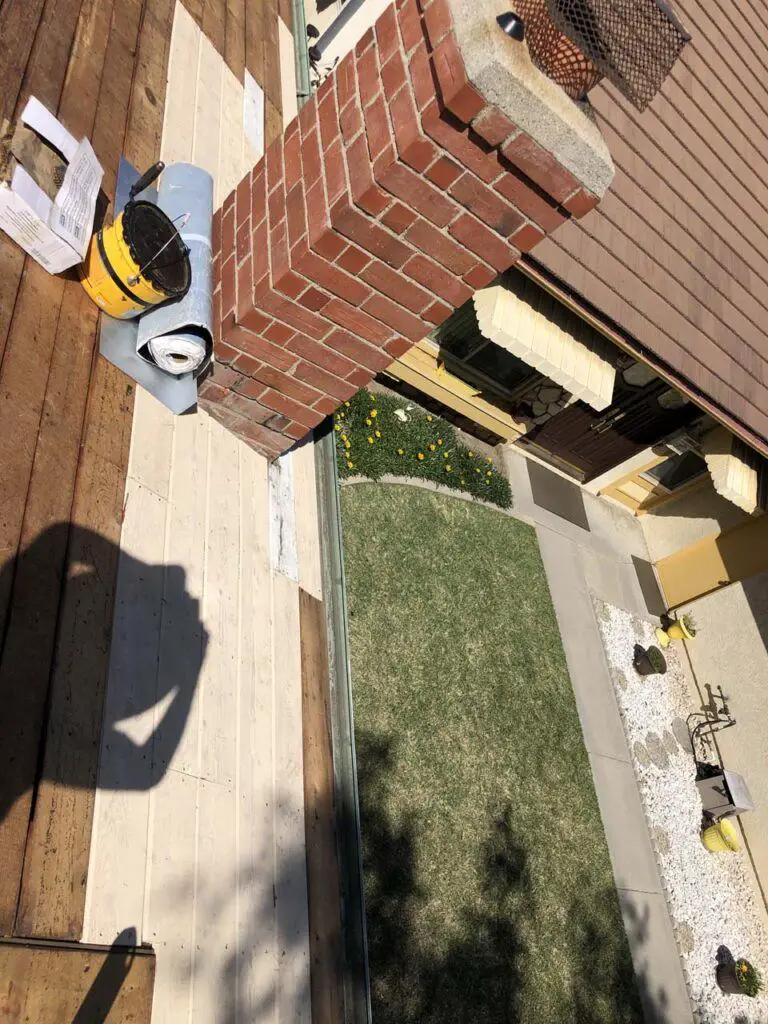 For example, Omar (from the solar part of the CRS job) wanted to charge us $3000 to run a dedicated circuit to the office of our main home (which was originally a dining room), but we wound up hiring a certified electrician to do that work and other things for half that price!
Final Thoughts / Conclusion
As the name of the company suggests, Certified Roofing Specialists' strength is in the roofing.
In my mind, they operate almost like a roofing factory where they follow a process of pulling the permits, tearing off old shingles, replacing the wood to pass inspection, installing the total roofing system, and then considering the job done after the final inspection.
CRS did two roofing jobs for us (each taking less than a week) as well as one solar installation so we have a good feel for how they work.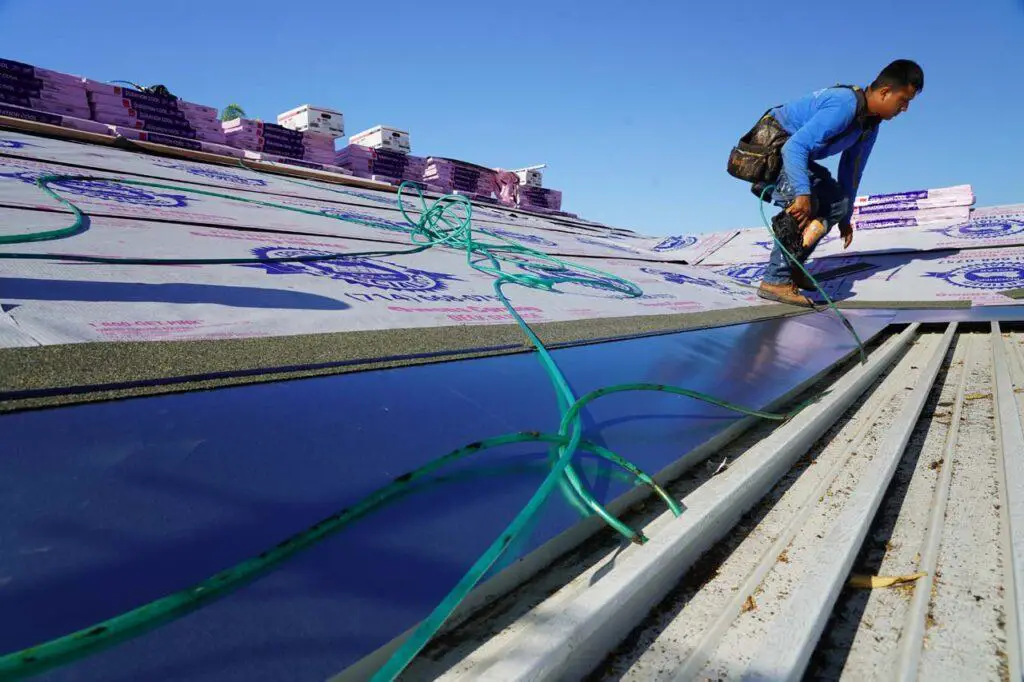 In fact, after Luis and his crew were cool about me auditing their work in real-time, I have come to respect the skills that the men have exhibited as well as their hard work and attention to detail.
I could also tell that Luis, Jacinto, Javier, and any other helpers along the way definitely feed off of each other to keep things light-hearted and fun despite the demanding (i.e. hot) working conditions.
You generally get what you pay for, and I felt like we paid a fair price to get the roofing job done right (instead of cheaping out up front and "paying with interest" down the road).
They especially took care of us under some stressful circumstances as a result of the hard deadline and the short notice on that second job regarding our rental house.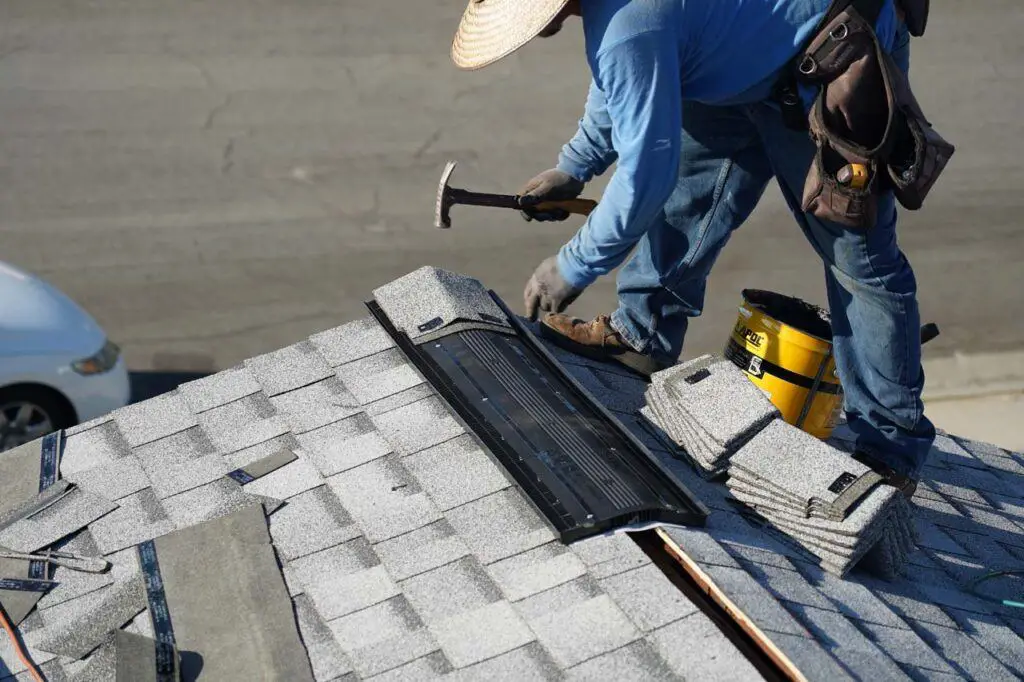 I'd have to say that as much as we've had difficulties with the office's execution, they certainly came through for us when no one else could have done it given such a short runway.
As a result, I highly recommend Certified Roofing Specialists if you want the roofing job to be done right the first time, and I wouldn't mind hiring them again for another roofing job (though that better not happen for at least another 50 years regarding the jobs they've done for us already)!