Are solar panels worth it for homeowners like ourselves?  To answer this question, we show the process of how we got them installed on the roof of our home, and we show their efficiency and performance after the permission to operate by our local utility company.   
Having a solar photovoltaic (PV) system was something that we had always been wanting to do ever since moving into a rental house in 2004.  Unfortunately, primarily for cost reasons, we balked at making the investment. 
Indeed, it wasn't until 2021 (17 years later and 7 years after moving into a place of our own) did we finally have the opportunity to make the commitment and install solar panels for our house.  
As a result, we look back on our experience to evaluate whether the investment was worth it or not.  By walking you through this real world case study (of a single-family residence in Southern California), perhaps you can get a full picture and extrapolate whether going solar is right for you.
How Do Solar Photovoltaic Systems For Our Home Really Work?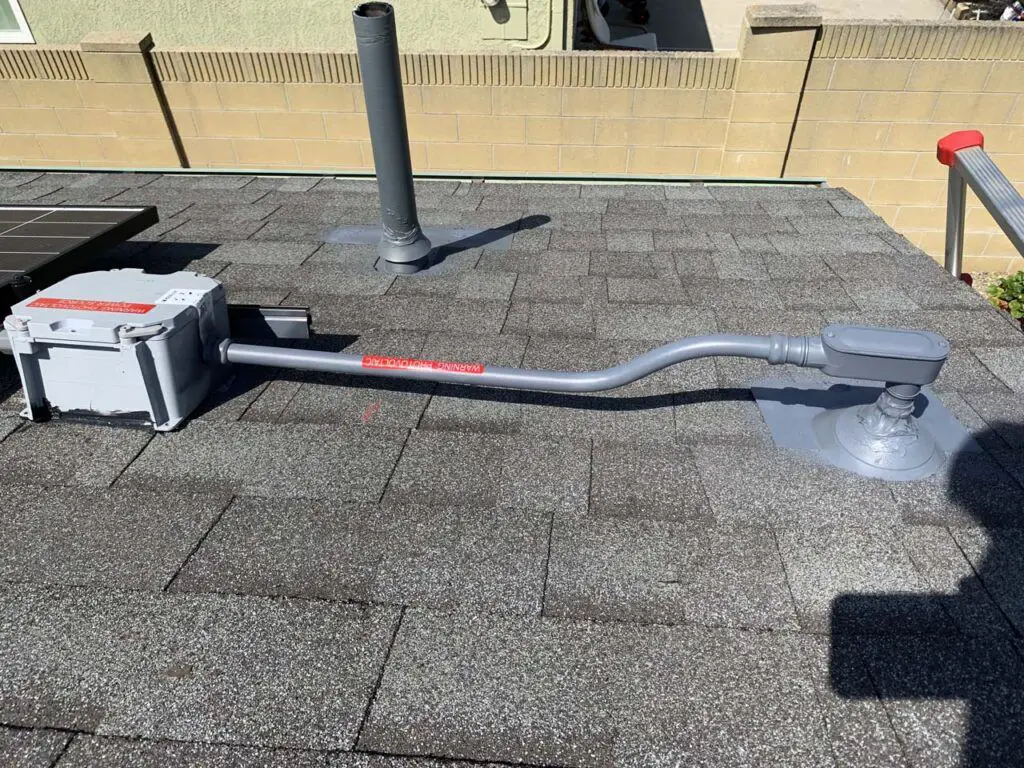 In our minds, we assumed that solar panels convert light energy from the sun into electricity that we can use to power the home when it's producing.
However, in reality, this is not really happening with the majority of installations, which are grid-tied systems.
Even though it's possible to have a system involving batteries to be either off the grid or a hybrid between battery powered and grid-tied, they're far less common due to cost reasons.
In any case, in the common grid-tied systems, the energy produced by the solar panels is fed right back to the utility grid.
Consequently, this turns the power meter backwards and should result in a credit to our utility bill balance (in a scheme called net metering).
All energy we consume actually comes directly from the grid and not from our solar panels.
Theoretically, net metering should be as simple and straightforward as reading the meter at the end of the day versus the start of the day.
However, we'll see later on that there's more to it, especially in light of this continued reliance on the utility grid and the utility company's push to find ways to reduce the impact of grid-tied solar systems on their operating margins. 
Nevertheless, I've embedded a video that explains quite well how grid-tied solar systems work.
Why Have Solar Panels? What Were Our Considerations?
When we considered whether to install solar panels for our home or not, there were two primary factors that came into play – cost and energy security.
Cost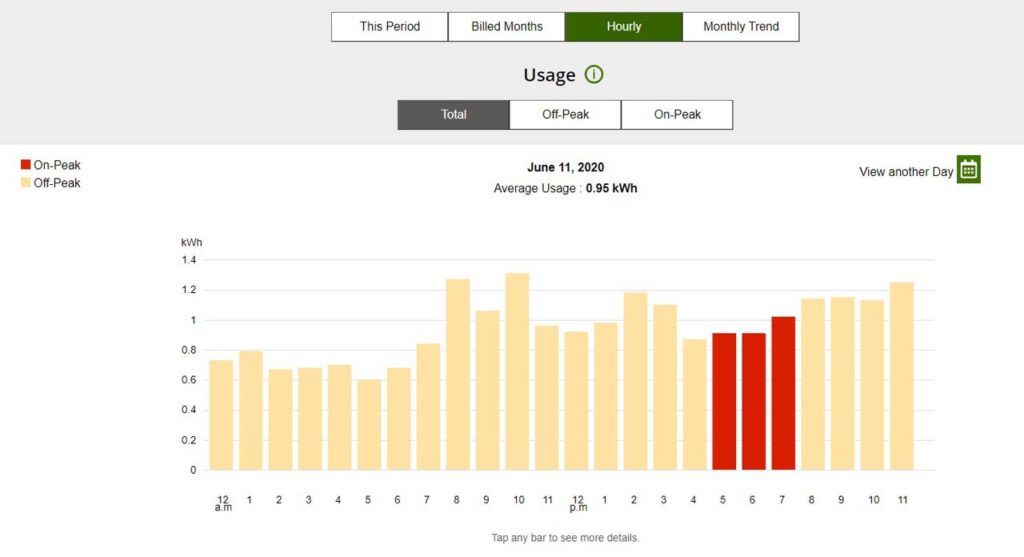 As much as we'd like to think we're environmentally conscious and want to limit our carbon footprint, we're all driven by market forces and pricing pressures.
Therefore, long-term energy cost is the main reason why we made the investment to go solar, but we had to consider that the steep upfront cost to install solar panels also happens to be the biggest deterrent to make the move.
I don't think that situation's going to change anytime soon despite being well aware of market distortions (primarily from perverse tax subsidies and lack of price on carbon pollution) that force energy from fossil fuels to remain "cheap" for most people.
Nevertheless, I have serious doubts about the market correcting itself due to these persistent distortions so we're slaved to this system and really can't do much about it since it involves politics (what doesn't these days?).
But even with the market distortions, our rising utility bills compelled us to do something that would at least bring us closer to being less reliant on the utility company. 
Unfortunately, that desire was offset by knowing that in order to have solar panels on our roof, we were likely to need to pay for a re-roofing job in addition to the cost of array installation along with the solar cells themselves.
In our minds, we were thinking the re-roof would cost upwards of $10k and the solar panels might be more like $20k, but you'll see later that we were way off the mark in our ballpark estimates. 
In any case, we'd obviously have to save enough from our electricity bills to offset (or payback) that upfront cost, but it's an inexact science how long it takes to break even.
After all, we don't really know how much the electricity bill will continue to rise in the future.
Moreover, we don't really know what other schemes the utility companies will aggressively lobby for in order to lessen the impact that home solar systems are having on their profit margins.
Energy Security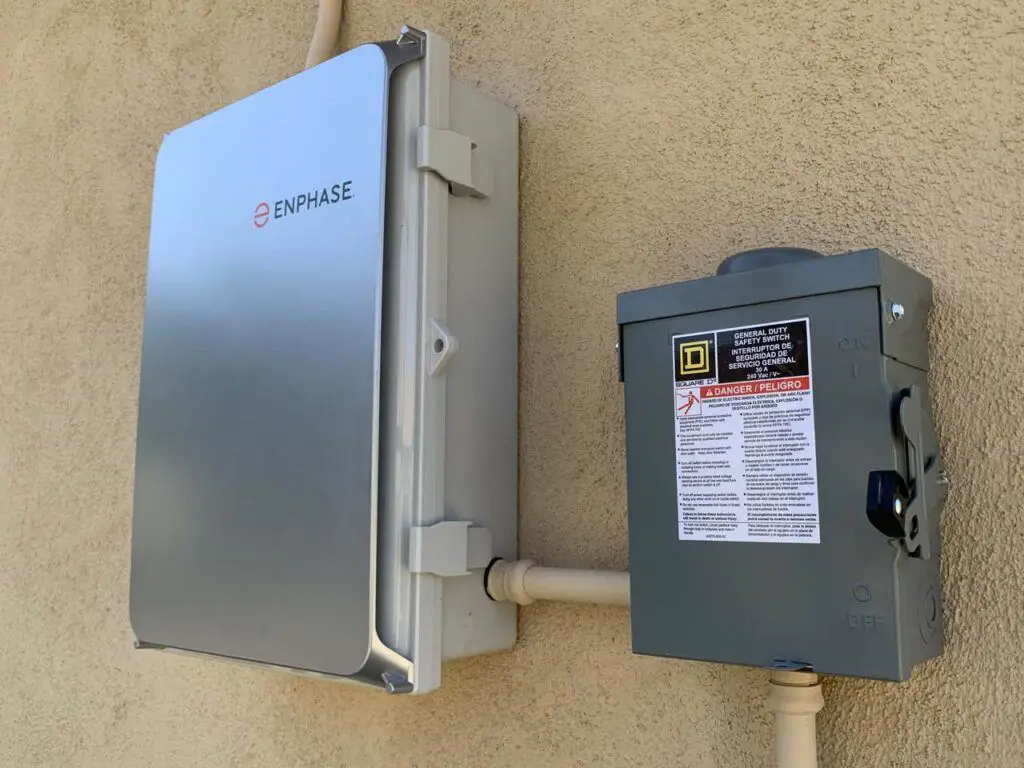 Another consideration we made when it came to our solar system was the availability of energy, especially during power outages.
Being in Southern California, we're quite familiar with rolling blackouts and even maintenance outages with our local utility subsystem (which seems to be quite frequent).
Unfortunately, grid-tied solar installations are also subject to power outages because systems still draw power from the grid (despite the energy being produced directly on the roof of the house).  
Besides, the array shuts off as soon as the grid experiences an outage so workers wouldn't get electrocuted while trying to fix the source of the outage..
The only way to protect ourselves against such outages would be to install batteries along with some equipment to intelligently switch over away from the grid while also using the solar energy to recharge the battery.
Unfortunately, this further added to the upfront cost of the solar installation in general, and that cost didn't make sense to us.
After all, solar panels are supposed to last at least 25 years, but batteries may last as little as 5 years and may not have a useful life past 10 or 15 years (yet their cost per kWh far exceeds that of solar panels).
How Did We Determine What Solar PV System To Install?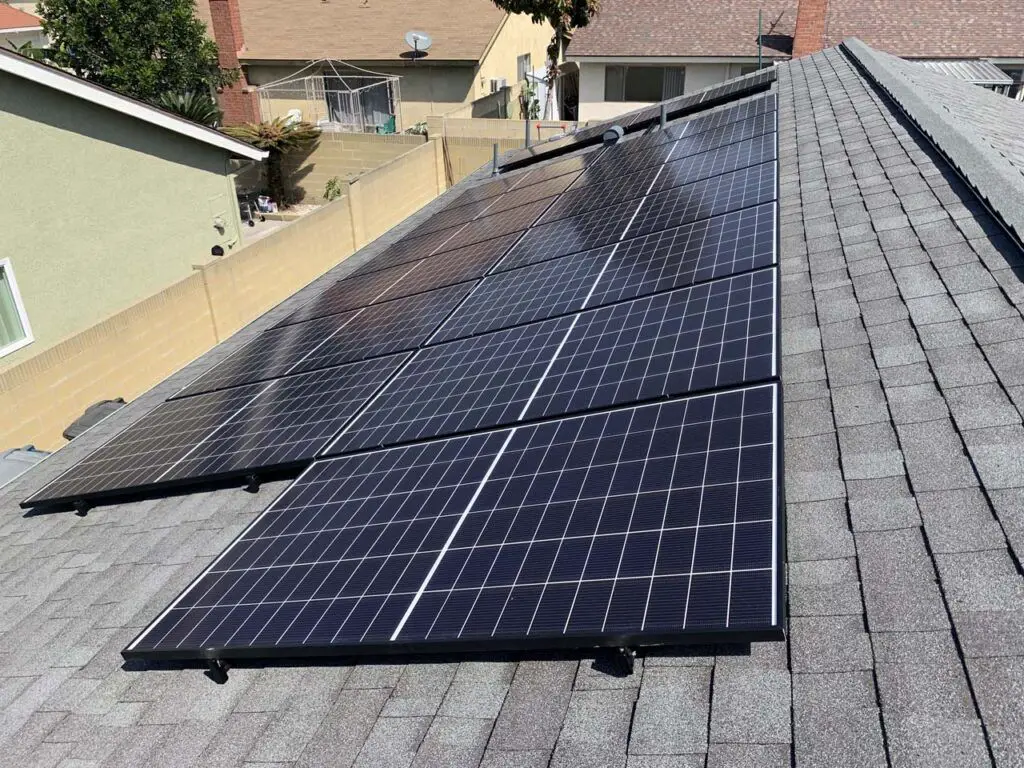 I mentioned earlier that the most common type of solar photovoltaic installation for a home is the grid-tied system. 
We also considered what's called a hybrid grid-tied system as well as a totally off-grid system (both of which involve batteries), but we ultimately went with the common grid-tied solar installation since we didn't have the capital to do the more robust battery-based solutions.
So given that, we now had to take the next step on the move to go solar, which was to figure out how many solar panels to buy.  
By the way, our grid-tied installation under consideration had microinverters for each solar panel so if one or more weren't producing due to shade or weather, then the whole system would still be producing a fraction of the capacity instead of the all-or-nothing behavior that you might get from older home solar systems.
We basically did this by looking at our utility bills and determining how much electricity we've consumed historically.
Here's what our consumption habits have looked like:
| kWh | Jan | Feb | Mar | Apr | May | Jun | Jul | Aug | Sep | Oct | Nov | Dec |
| --- | --- | --- | --- | --- | --- | --- | --- | --- | --- | --- | --- | --- |
| 2016 | 512 | 370 | 380 | 384 | 434 | 542 | 625 | 798 | 621 | 532 | 374 | 502 |
| 2017 | 541 | 522 | 495 | 397 | 466 | 490 | 622 | 396 | 781 | 490 | 472 | 500 |
| 2018 | 800 | 470 | 555 | 458 | 483 | 544 | 316 | 695 | 799 | 581 | 496 | 527 |
| 2019 | 543 | 561 | 475 | 442 | 451 | 445 | 292 | 471 | 822 | 659 | 505 | 538 |
| 2020 | 557 | 467 | 474 | 542 | 693 | 630 | 857 | 516 | 1212 | 864 | 589 | 543 |
Our electric bill over the last 5 years before we were about to install solar panels on our roof
Based on our consumption habits (which have increased over time), we can see that our average consumption was on the order of 600 kWh per month over the prior 12 months when we did this exercise in late February 2021.
So in order to meet this demand, we had vendors help us determine how many panels to get.
One vendor said we needed 14 360 W panels while another vendor said we needed 15 370 W panels.
When I tried to apply some math using the following formula:
Solar System Size (kW) = Monthly Consumption (kWh/month) / (Daily Direct Sunlight Hours (hrs/day) * 30 days) 
In our example:
Solar System Size (kW) = 600 kWh/mo / (5.5 hrs/day * 30 days/mo) = 3.63 kW
So if we bought 14 360W panels, our system size would be 14*360 W = 5040 W or 5.04 kW
And if we bought 15 370W panels, our system size would be 15*370 W = 5550 W or 5.55 kW
Thus we'd think that 14 or 15 panels should be adequate for our historical monthly average energy consumption.
Therefore, we ultimately decided to buy 15 375W panels so our system size would be 15 * 375 W = 5625 W or 5.625 kW.
Only time will tell whether we properly sized this system once we see real numbers on what was being produced and how much we're paying on our utility bills after installation.
After all, even though this sizing exercise gave us the peak power we can expect to produce assuming 600 kWh of monthly consumption, the engineer in me knew that efficiency and other real-world factors would chew into these rough estimates.
How Much Did It Really Cost To Install Solar Panels For Our Home?
While doing our research on what it takes to install solar panels on the roof of our home, I knew that the literature tends to gloss over the roofing integrity as a prerequisite of going solar.
After all, if you have a weak roof, there's a good chance that both during installation and during use that the weight of the solar array (as well as the weight of the people installing them) might compromise the roofing.
Besides, in most of the literature out there, they are trying to sell you something so of course they're not going to dwell on the real-world costs.
Indeed, we knew that we would likely have to re-roof the house to even enable going solar because the prior owner had three layers of roofing material and she never bothered to tent (so who knows how much underlying damage there was to the wooden structure?).
We ultimately paid about $28k on the roof-repair and re-roofing job, where we paid an unexpected $6k in replacing 450 square feet of damaged wood in order to pass the city inspector's audit.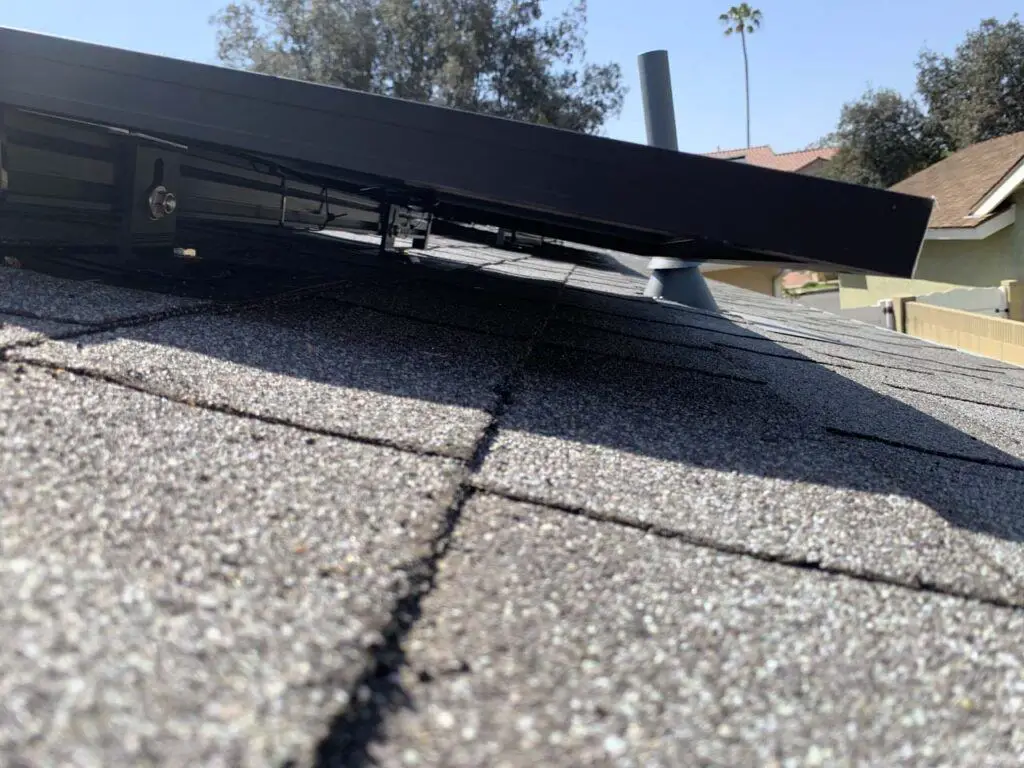 That hidden cost of $6k was something we'd never know upfront until we'd actually remove the roofing material.
Then, we also had to pay about $22k on the installation and procurement of solar panels, supporting microinverters, AC disconnect, IQ combiner, and updated electrical panel along with associated wiring and racks.
So this upfront cost to go solar was $50k (compare that to the $30k we initially thought the whole project would cost).
This didn't even include the can of worms we opened about termite damage and mitigation (which ended up costing close to another $10k)!
Indeed, this exercise further illustrates how any project can turn into an ongoing money pit!
How Did We Install Solar Panels? What Steps Did We Take?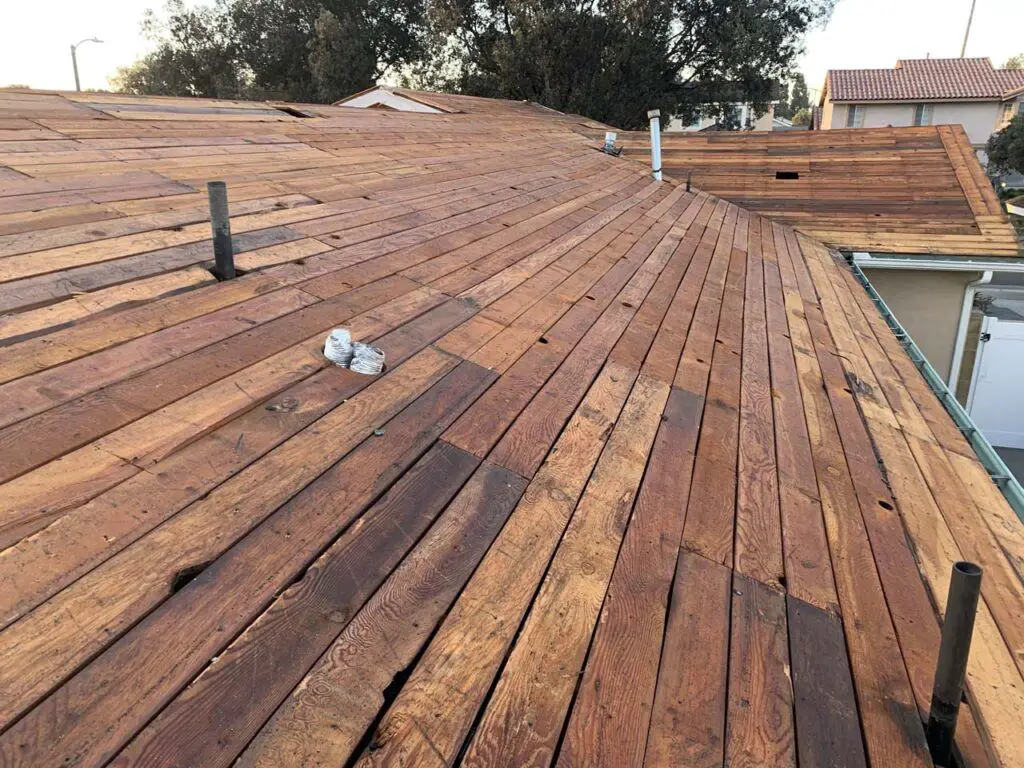 As far as the actual process to install solar panels on our home, here's how it went down.
Once we finally committed to a vendor in early March 2021, it took a couple of weeks to secure the necessary permits before the job finally began.
Then, it took a week for the roofing team to remove the old roofing material, replace the damaged wood that wouldn't meet inspection, wait for the inspection, and then put on the new roofing material.
The company we hired was pretty efficient about the work.
However, when it came to coordinating with the city about permits and licensing, we had to stomach about a two-week delay (and this was with my wife following up with both the city and the contractor to ensure our paperwork was not idling on someone's desk unnecessarily).
Anyways, during that time, we also had to work with the contractor to draft plans on where to position the solar panels on the roof.
Ideally, we wanted panels on the south side of our house, but a city tree and very limited real-estate there prevented that from happening.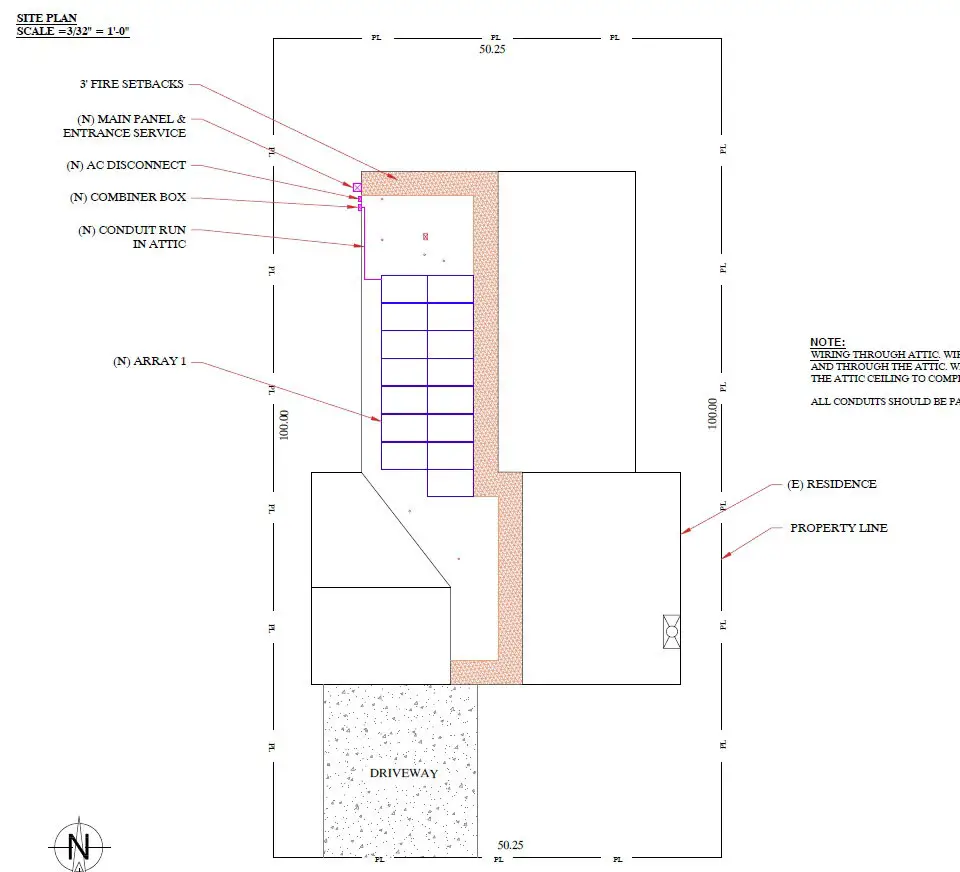 Thus, we had to settle on having all of our panels face the west, which was better aligned to afternoon production (when electricity rates are higher).
So two weeks after the roofing job, the solar installation team came out and finally started putting on the mounting racks, replaced the electrical panel, installed the solar array, the inverters, the AC disconnect, and did all the associated wiring.
This took another week, and from that point forward, we had to wait for the PTO (permission to operate) from Southern California Edison before we could finally turn on our array.
Aside from another office coordination snafu (by the contractor not even submitting our application to SCE when the work was finished until at least two weeks later), it wouldn't be until the second week of May when we finally got that PTO and could finally start realizing the utility bill savings.
So in the end, it took about 2 months from the start of the project to the time of operation of our new solar panels.
Without the unnecessary delays, it should have been half that time (and one less full-priced energy bill).
By the way, this two-month period didn't even include the time spent evaluating different vendors and listening to their pitches.
Was Going Solar Worth The Investment?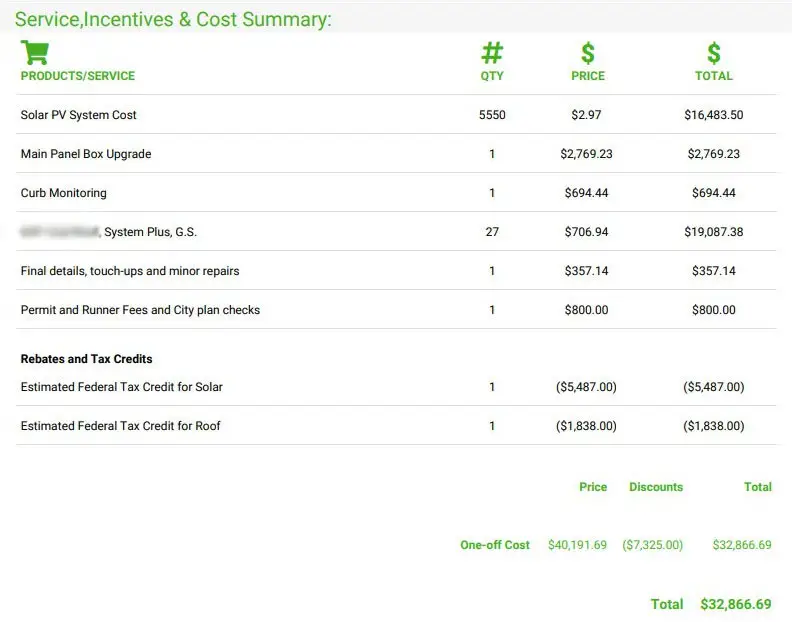 To make a long story short, the jury is still out on how long the solar system we have on our roof is going to pay us back in energy bill savings over its useful life.
The reason why I say this is because of the following observations…
Efficiency of the Solar Array
Our solar panels were specified to have a 375 W production potential per panel with guaranteed efficiency of 98% at beginning of life and 92% at end of life (25 years).
So theoretically, our 5.625 kW system should be able to produce 5.513 kW of peak power when measured at the output of the solar panel directly at the beginning of life.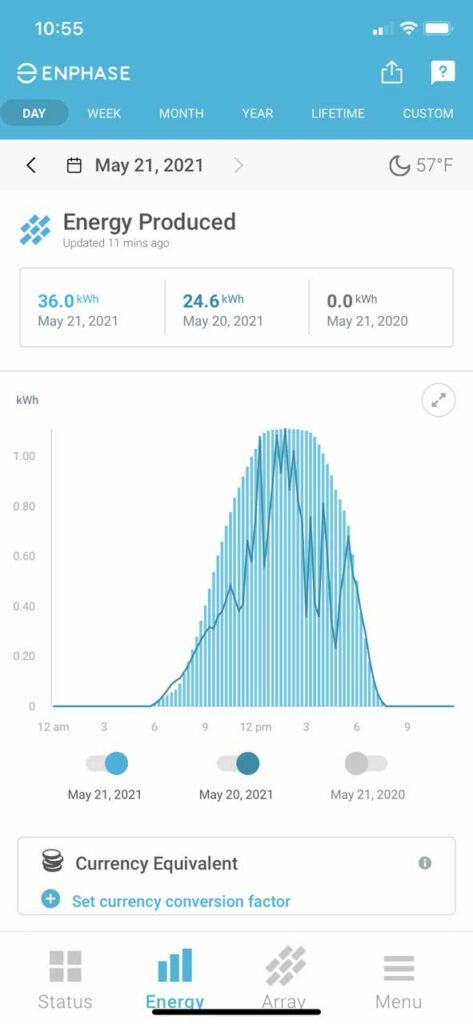 Similarly, our system should also have a peak power of 5.175 kW at the end of life when measured directly at the array's output.
However, once our solar array was turned on and in operation, we saw from the included monitoring of our IQ combiner that it actually produced a peak power of 4.3-4.4 kW, which was a net efficiency of about 76.44-78.22%.
So what happened?
Well, this is where the quoted numbers and estimates tend to fall short of reality.
First, there are line or transmission losses when electrical current moves from one place to another.  The farther it has to travel, the greater the loss of energy (which leaves in the form of heat).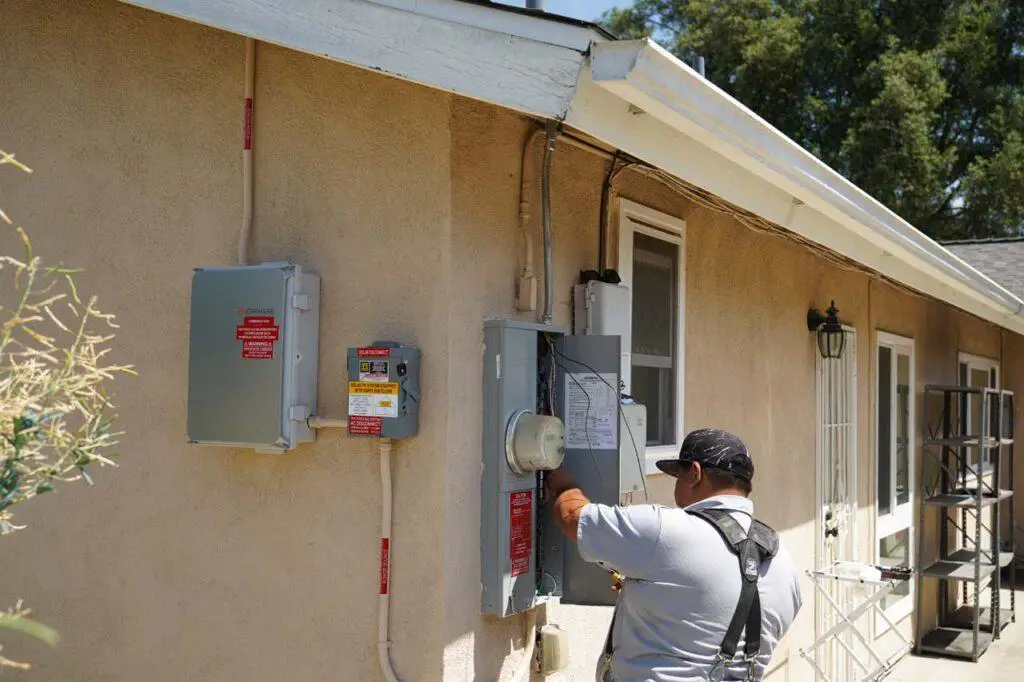 If you've ever felt the heat coming from a light bulb, that's pretty much the same analogy for what happens when energy is lost as heat.
There may be other conversion losses like going from direct current (DC) to alternating current (AC) (and back; it depends on the system's setup) before even being measured at the utility's smart meter.
In addition to impacts to efficiency, there's also production impacts mainly due to weather and the sun's angle relative to that of the solar panels.
I know that the production numbers we're seeing so far represent the best we're likely going to get for the year because after June 20 (the Summer Solstice), the days will get shorter until December 20 (the Winter Solstice).
Given the lower angle of the sun during those late Fall and Winter months, I expect the production to be as little as a quarter of what we're getting now (though we'll see how far off this guess is).
Variable Time Of Use (TOU) Billing by the Utility Company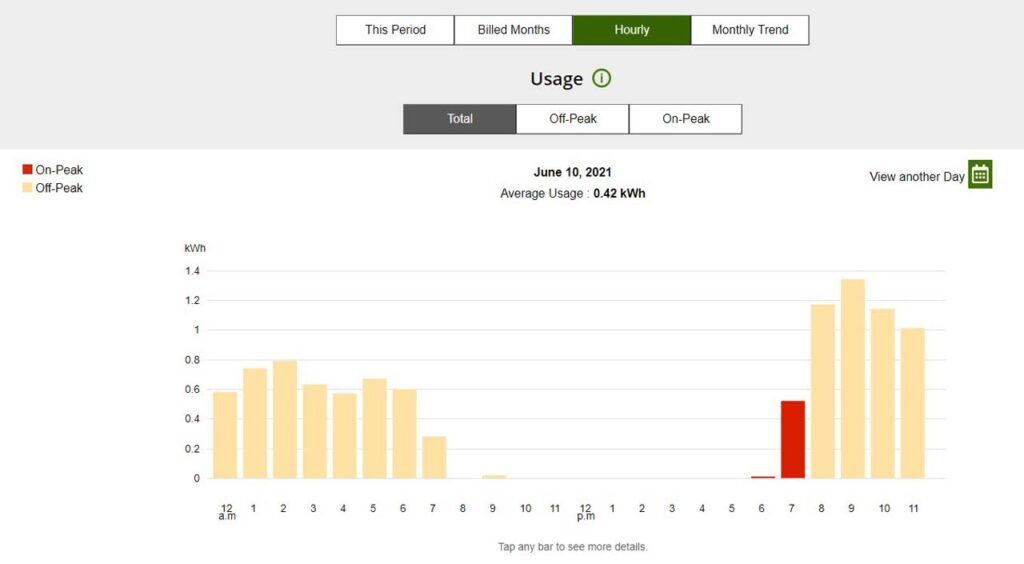 Ever since around the 2017-2018 time frame when Southern California Edison (SCE) installed so-called "smart meters" to replace the older power meters, they have implemented time-of-use (TOU) pricing on our utility bills.
This means they actually charge different rates for different times of the day in addition to charging different rates depending on the season.
So for example, if we produce power at the off-peak hours of 8am – 4pm, we're getting credits at the off-peak rate (at $0.27/kWh).  
However, they charge peak rates (at $0.54/kWh) between 5pm and 8pm, which is pretty much when the solar production winds down.
Therefore, with this pricing scheme, we'd actually have to produce twice as much solar energy to make up for our electricity consumption during the pricing rate of peak usage.
The best way to protect against this would be to do one of two things.
Have more solar panels to move the meter backwards more aggressively to make up for increased evening pricing
Have a hybrid battery system to not draw from the grid during the expensive evening hours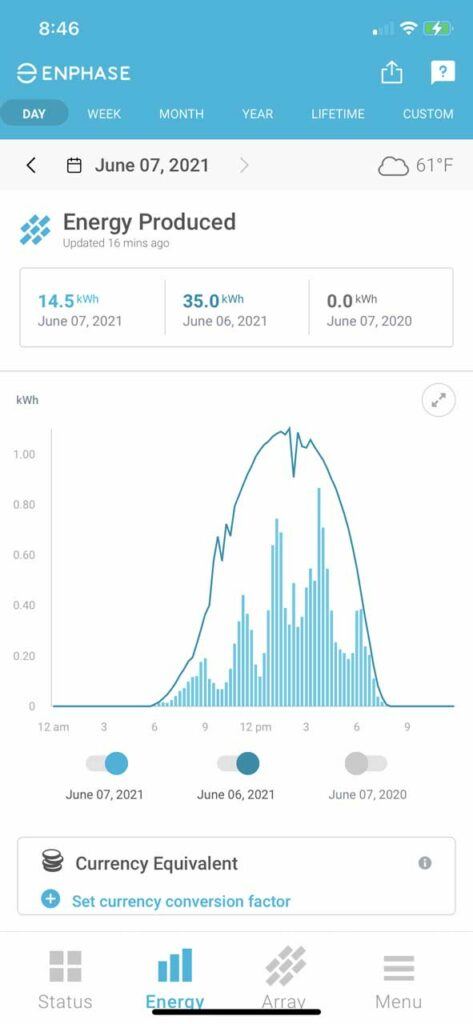 From looking at our latest monthly bill covering the May-June time frame (i.e. the first full billing cycle where our solar array was in operation), we still owe about $64 (roughly 300kWh of net total usage).
Even though this was down from $150 (for 630kWh of total usage), it was disappointing in that we didn't get the savings that we thought we were going to get.
So if I assumed that we'd save maybe $80 per month (which might be overly optimistic), then we'd save $960 per year.
At this rate, it would take 25 years to break even on our investment and 50 years to get back our re-roofing costs on top of that.
That said, who knows how much higher our electricity bills would rise over that time period so perhaps the payback time would be even less!
Moreover, the solar tax credit that we won't see until next year should further accelerate the payback period.
Just Sizing for Average Monthly Use is Not Enough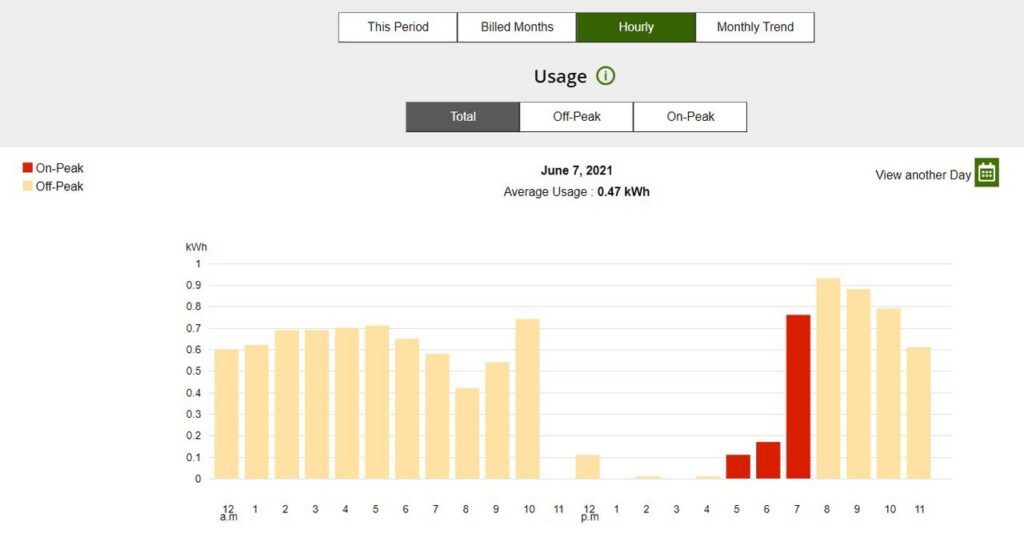 It turns out that the estimates that we've made prior to installation may not have been enough to offset our electricity bill.
Based on this observation, we probably could have benefited from having more solar panels to turn the meter backwards more aggressively as well as to help out with the expected reduced production in the Winter (thanks to shorter days and low angle of the sun).
While it's not ideal to have to add more solar panels and eat the installation costs once again, at least we might still take advantage of the extended 26% federal tax credit that we intend to apply to our new installation of the apparently undersized system.
But that's only if we make the move this year as opposed to waiting to do it later (as much as it hurts to pay yet even more money upfront than we have already done to this point).
In hindsight, we probably should have sized the system for 20 panels instead of 15 (for an additional 33% of peak output) to better match our billed consumption rate despite what our historical monthly average had suggested.
Final Thoughts / Conclusion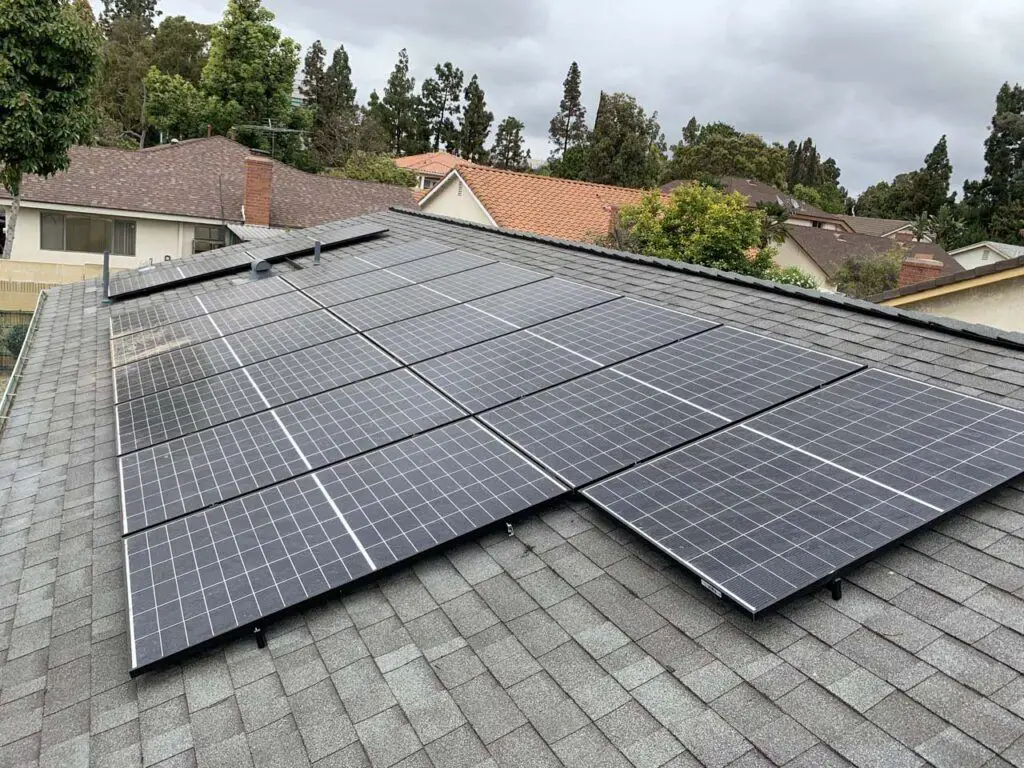 As you can see from this post, making the move to go solar is a major commitment.
In fact, the upfront cost (or sweat equity and time delay if you're a do-it-yourselfer that doesn't make costly mistakes) of installing a solar system is enough to put people off from doing it.
Heck, we were one of those people, and we waited 17 years before making the move.
Yet, it was still a painful move to make considering the realized hidden costs and less-than-expected impact to our energy bill.
In my mind, it's no wonder why sticking with the traditional dirty energy sources from the utilities was the easy way to go, but that still subjected us to rising energy costs that are out of our control.
Besides, who has that much upfront capital (let alone even owning a home in the first place)?
No wonder why the global warming problem keeps getting worse if the underlying system we're governed by makes it hard to do the responsible thing (or only a move that only the rich can afford to do).
In any case, thinking more locally about our own situation, we still have to decide what to do going forward since our solar system is apparently undersized while we're still subject to outages.
So our homeowner solar adventure is not over, and we'll be sure to provide updates as the situation evolves.
Nevertheless, I'm convinced that we made the right move in going solar in the first place so we're not completely impacted by rising energy prices and the whims of our utility company.
However, looking back, there's definitely some things we could have done differently to save on the cost of moving towards energy independence.
I guess we live and learn because oftentimes you don't know what you don't know until you actually do it!