Termites were one pest that really chewed us out of tens of thousands of dollars in repairs. So this led us on the path to finding termite control companies in an attempt to get back our most important (and most expensive) investment of our lifetime – our home!
However, we've had the misfortune of dealing with a handful of companies in this pursuit, and in this write-up, we round up these companies to give you our experiences to help inform you on your termite control issues.
Termite Control Companies We've Had Experiences With
| | | | |
| --- | --- | --- | --- |
| 1 | | Sky Net Termite | Best Termite Repair |
| 2 | | ABZ Pest Control Services | |
| 3 | | Active Termite and Pest Control | Best Warranty |
| 4 | | Kal Fume | |
| 5 | | Ocean View Termite and Pest | |
Why You Should Hire Termite Control Professionals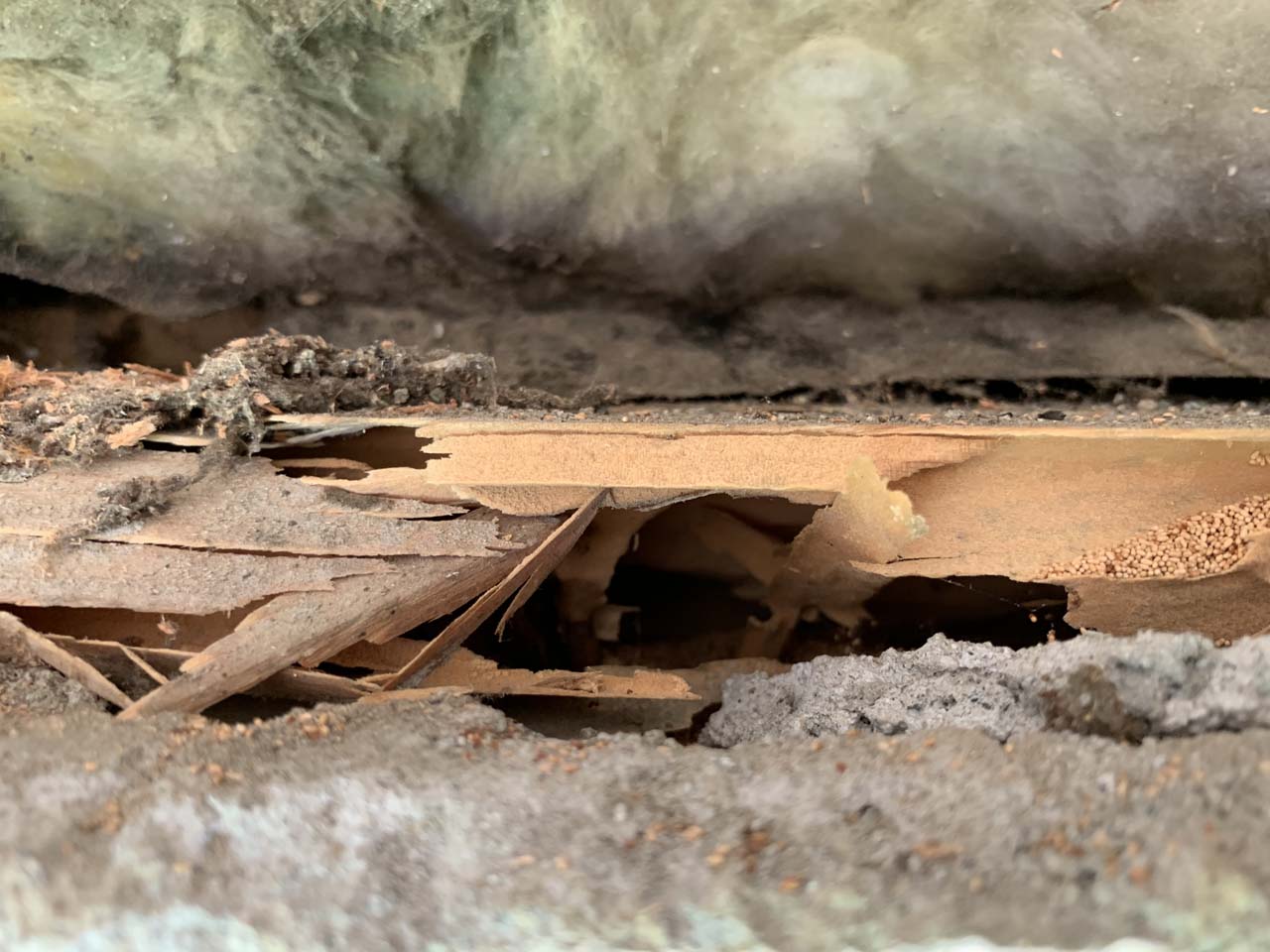 We've learned (and have to accept the fact) that if a termite infestation is not properly addressed, then the ongoing damage and associated costs escalate rapidly.
In our case, prior to moving into a new home, the previous owner hired a termite control company that performed spot treatment.
However, it wasn't until seven years later did we realize that we had our house had a bad infestation anyways, and we ultimately had to stomach the costs of structural repair in addition to fumigation to fully eradicate the termites (something that should have been done BEFORE we moved in).
Indeed, this is a hard lesson on why hiring a professional (or professionals if there's more than one) who is (are) experienced in termite control is a wise move.
After all, it's difficult for untrained homeowners to even know what to look for let alone know how to safely and properly do the mitigation.
In fact, we've even learned that professionals do particular aspects of termite pest control differently (some better than others).
Thus, we had to be open to the idea of hiring different professionals for specific jobs to make sure it's done right all around.
We're living proof that termite control is something that can not be effectively performed by an inexperienced homeowner.
There's simply too many variables at play where a typical homeowner like us couldn't possibly get our heads wrapped around the issue to even know where to begin with dealing with this homeowner headache.
What to Look for When Hiring Termite Control Companies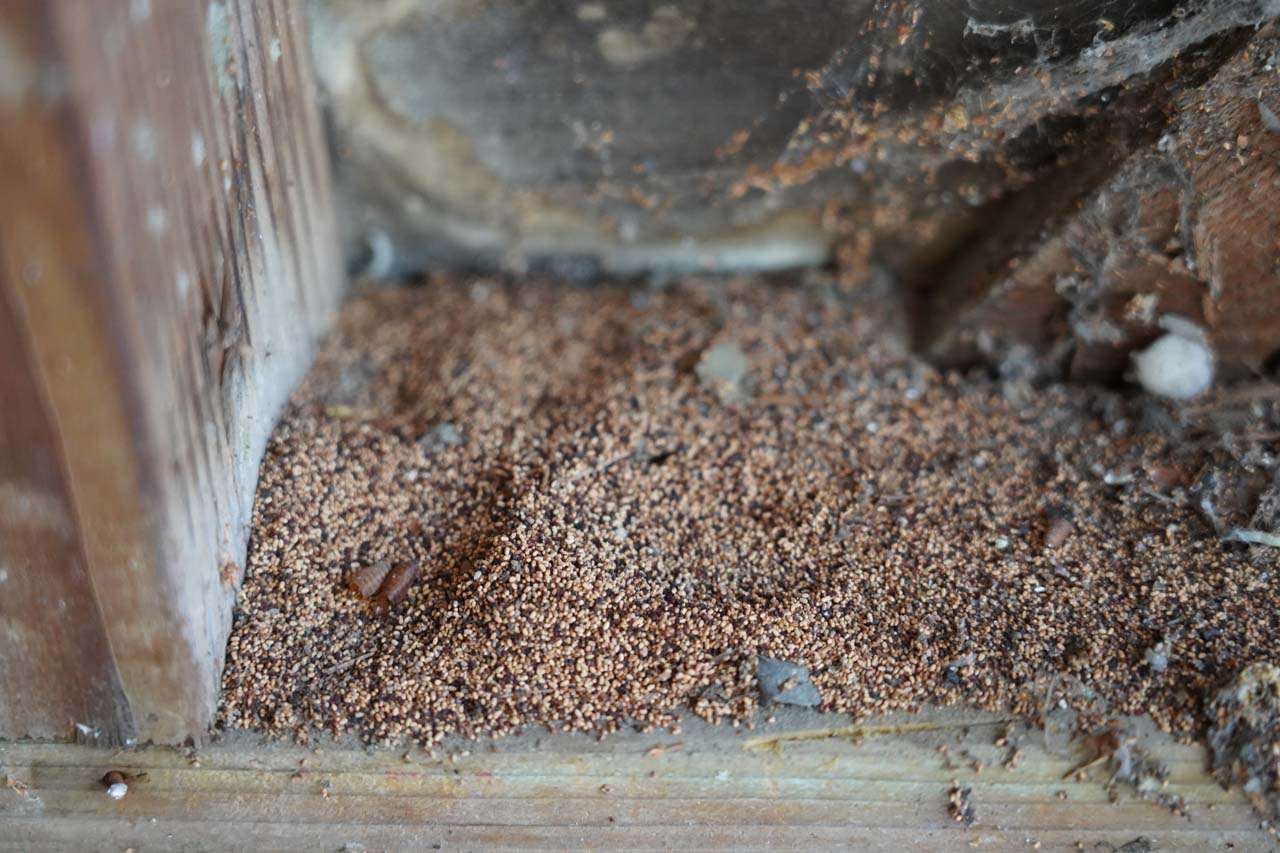 Everyone has different preferences on what is important or not when deciding on a termite control company.
Naturally, we would do our due diligence by researching as much as we can about the prospective termite control companies we're considering, but there's also a bit of information overload and paralysis by analysis that goes on.
So I want to offer my opinion on the most important things to look for when considering hiring termite control companies based on our firsthand experiences. 
The Company's Experience and Credentials
This is kind of a no-brainer, but it burned us back in 2014 when we hired one company that took shortcuts which we didn't even notice until seven years later when we revisited the prospect of termite damage repair.
So it's very important to look up every vendor you're considering to see if they are licensed and bonded.
In the state of California, we've looked at the license status for such contractors at the website for the Department of Consumer Affairs (DCA).
What The Company Does Well
Not all termite companies are created equal, and similarly, there are aspects to termite control like inspection, eradication, and prevention, where certain companies may excel in one aspect more than another.
In fact, we've gotten conflicting recommendations from competing companies based on what they seem to specialize in.
For example, some companies only do eradication and nothing else so they're less likely to recommend effective preventative measures to complement the eradication.
Another company may diagnose the termite damage differently as we've also had conflicting advice on whether or not we have subterranean termites on our rental.
So we definitely had to pay attention to the inspection report as well as the recommendations to get some insight as to what a particular company does well (aside from them straight up telling you if they care to do so).
Look for Professionalism and Demeanor
Even if you do all your due diligence online and read the plethora of reviews and ratings, there's no substitute for your own critical thinking skills, especially when you meet these people face-to-face.
There could be clues as to how professional the company is.
For example, are they on-time? are they responsive to your questions or concerns? how well do they communicate? are they patient or impatient with you? do they give you options as opposed to forcing a solution on you?
Yes, it takes time to do this kind of investigative work, but it's your home that's on the line.
Besides, the information and impressions that you get now are really all you can go off of since you likely haven't had any experiences with some or all of these prospective vendors before.
Termite and Pest Control Company Reviews
Here are the reviews of the termite control companies that we've hired or considered hiring in reverse chronological order.
1. Sky Net Termite (Best Termite Repair)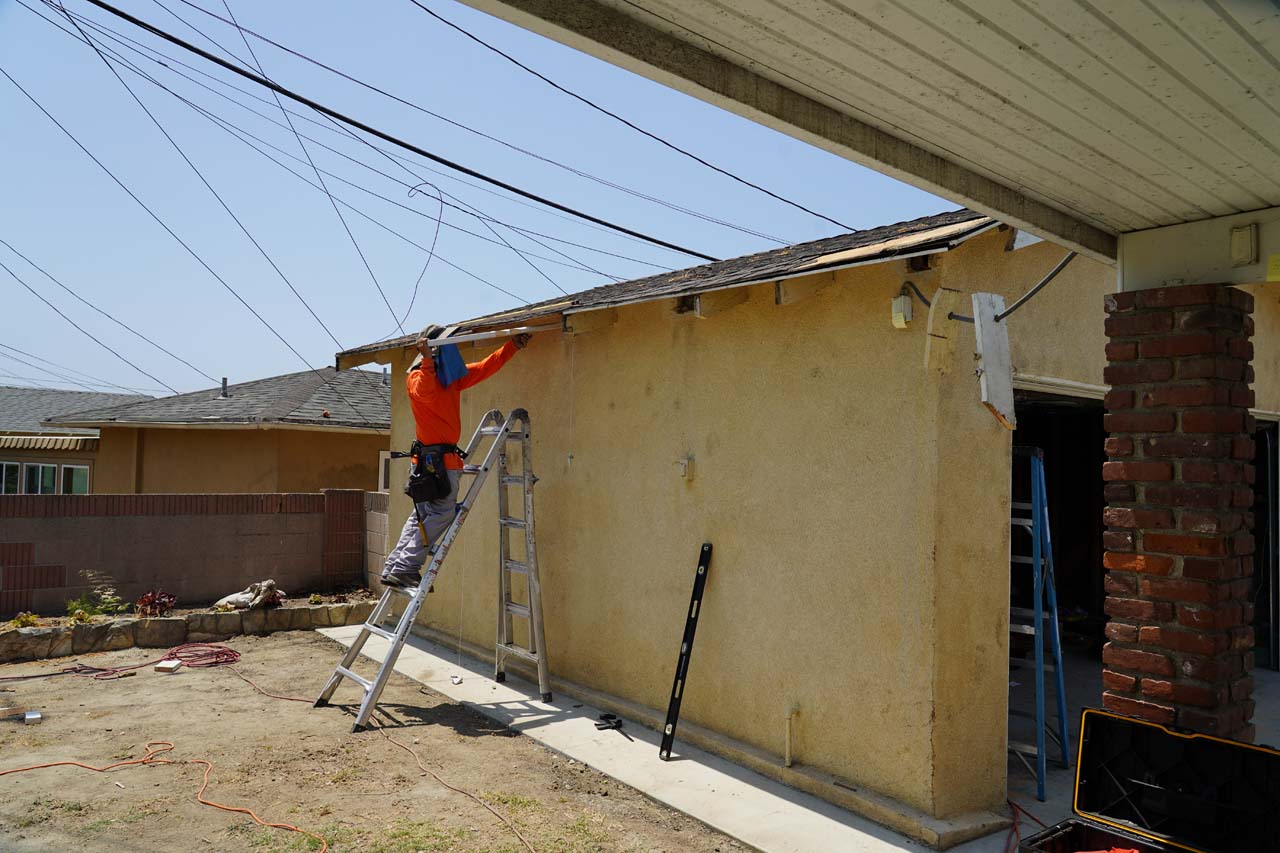 The Sky Net Termite Company was perhaps the most valuable contractor that we hired to get on top of our termite issues that had plagued us for years. Unlike most termite companies that offer to eradicate the termites and offer repairs on the side, Sky Net focuses on termite damage repair so you the homeowner get to see exactly what's going on with the house, especially in places that otherwise couldn't be seen behind the walls and covers!
If not for the thorough assessment and repairs done by Kenny (the company's founder), we would not have been as empowered as we were to be proactive about our home maintenance issues.
Pros
Excels in termite damage repairs
Creative and flexible problem solvers
Honest and great communicators
Cons
Repairs take longer to complete due to nature of the work
Prone to scope creep
Not strong in termite eradication
2. ABZ Pest Control Services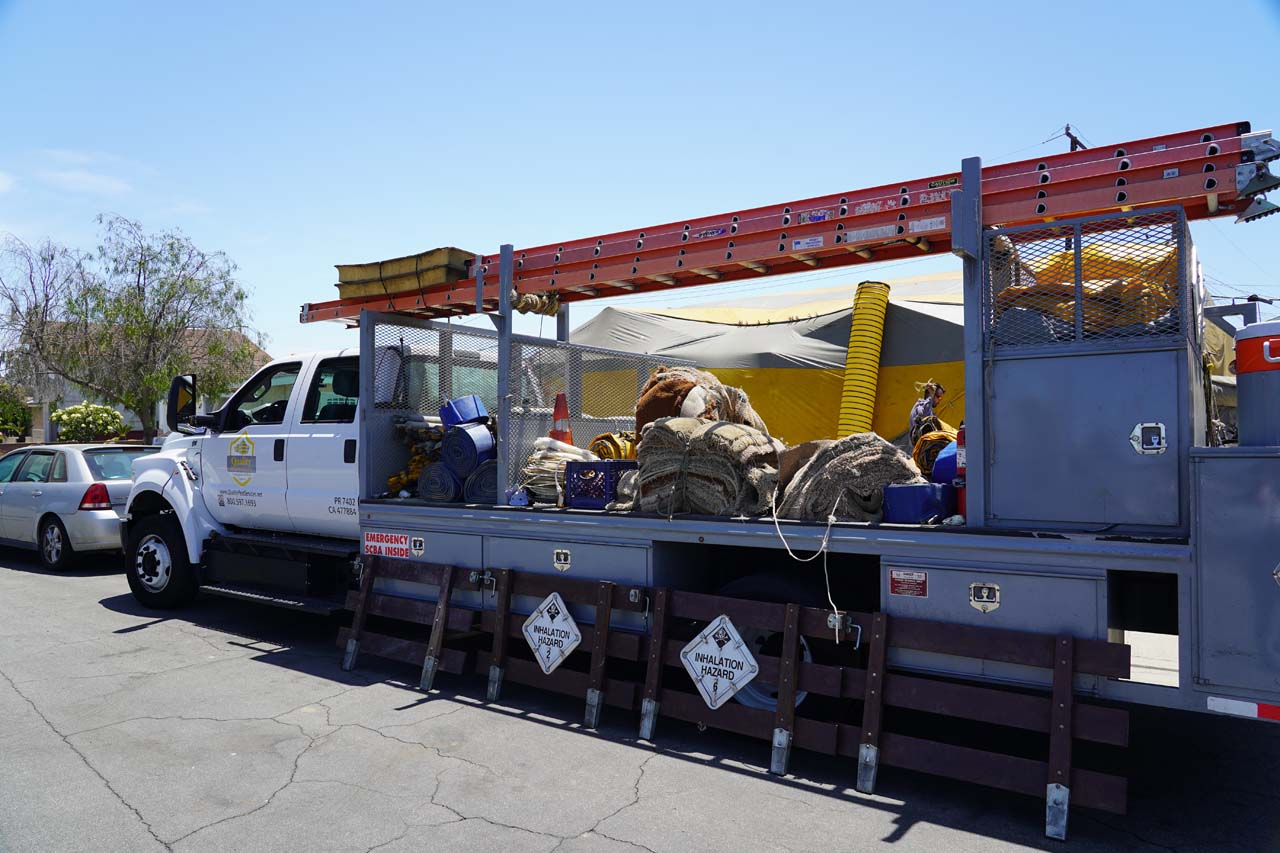 We used ABZ Pest Control Services for a fumigation job on our rental home. We were impressed by Derrick (the sales rep we worked with), who was very professional, responsive, and on-time. Although the fumigation services itself were subcontracted out (just about every pest control vendor does this), our job happened on the scheduled date on time and went without a hitch. They were competitively-priced for the fumigation though their quote was a bit on the steep side for the subterranean termite treatment.
Speaking of subs, of all the termite control companies that we considered for our rental job, Derrick was the only one that correctly identified that we had a subterranean termite infestation when almost all the other inspectors did not think we had them. Of course we couldn't definitely make this determination until we had Sky Net do the repairs and forensics on the house once we could finally get behind the walls and covers.
Pros
Competitively Priced
Prompt and Professional
Experienced
Cons
High Price for Subterranean Termite Mitigation
Mixed Yelp Reviews on Customer Service
Ceased Doing Termite Damage Repairs As A Service
3. Active Termite and Pest Control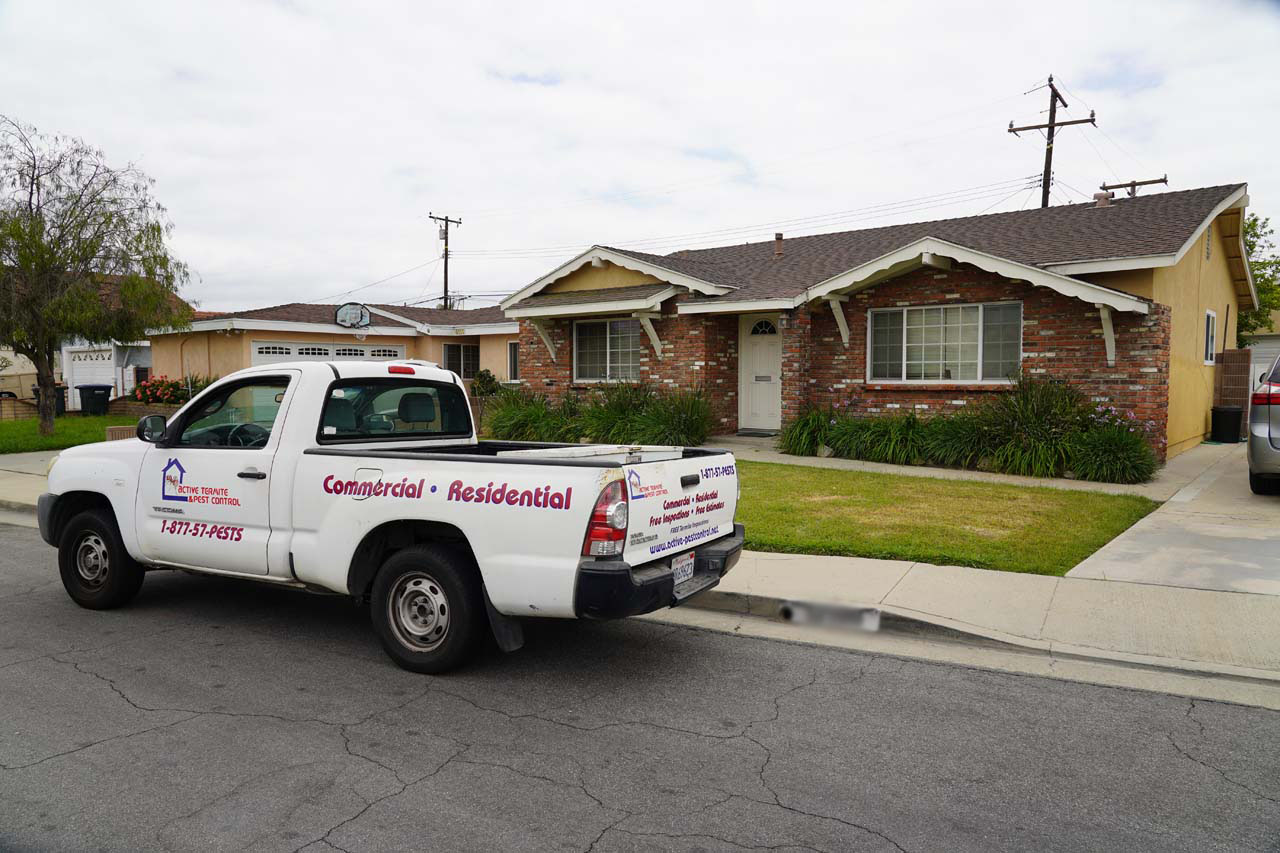 We hired Active Termite and Pest Control on our house for fumigation and boric acid treatment on the raw wood in our garage and attic. Their subcontracted fumigators were on-time both on tent setup as well as the tent tear down, and their technician did the requisite Bora care treatment as contracted as well as for other spots that we pointed out (just in case) that technically weren't in the garage nor attic.
Speaking of the preventative boric acid treatment, this was the only vendor that suggested this solution at the time, and they even spotted roof damage in the attic that everyone else also missed.
Upon the positive experience we had with them, we also had them come out to the rental property, but that was when they identified a rat infestation in the attic, and so we had to figure out how to solve that problem.
We ultimately hired Active to do the costly rat trapping, blockages of entry points, and perform a best-effort on clean-up of the rat droppings. Because we hired them for a variety of jobs, they did offer us a generous three-year warranty on their work, and so their technicians (Alex and Jerry) were responsive and came back to us to finish the attic clean-up as well as reinforcement of the rat entry points after further work was done on the rental regarding re-roofing and structural wood repair.
Even after a fumigation was complete, we had an ant infestation feeding on the carcasses from the Vikane gas, and we hired Active to spray for the ants, which did not come back after their treatment. Indeed, they have earned our trust and we would not hesitate to go back to them for annual termite inspections on both our rental as well as our home.
Pros
Generous Warranty and Effective Treatments
Responsive Owner and Technicians
Thorough Damage and Infestation Inspection
Cons
Non-termite-related Pest Control Expensive
Structural Wood Repairs Not Their Strong Suit
4. Kal Fume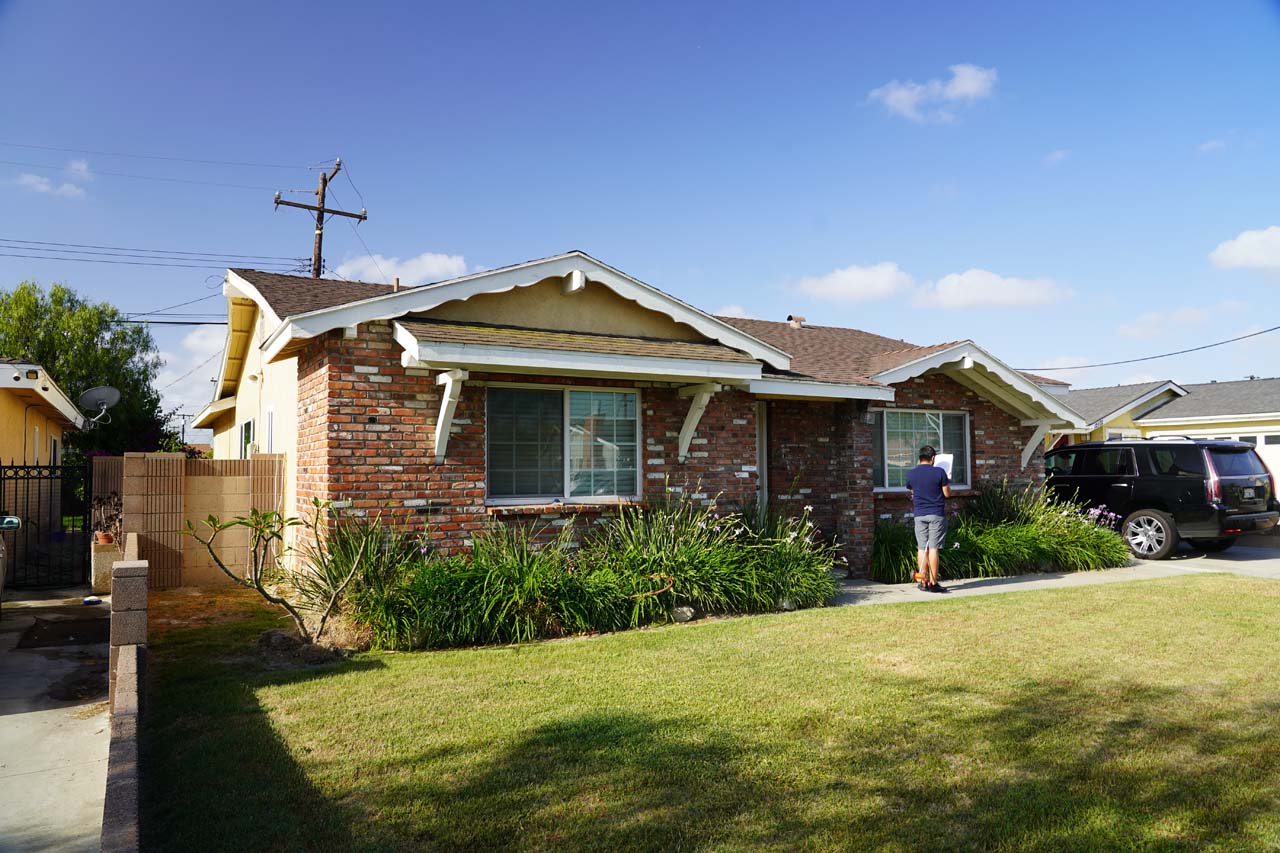 Kal Fume was a pest control company that pretty much specializes in termite eradication. Joseph inspected both of our houses and provided reports with his professional assessments. Of all the vendors we considered, this was the lowest price company.
However, a couple things kind of bothered us about them. First, upon learning that we were treating our homes with boric acid after tenting, Joseph tried to talk me out of it citing some kind of Berkeley research, which made me question whether his intentions were genuine. Second, when we had questions and were about to hire them for fumigating the rental, the company wasn't responsive, and they ultimately lost our business to ABZ whereas their sales rep (Derrick) was very professional and responsive to us.
Pros
Cheapest Fumigation Price
Termite Eradication is their Core Business
Cons
Not Responsive to Inquiries
Lots of Bad Yelp Reviews
Honesty Questionable
5. Ocean View Termite and Pest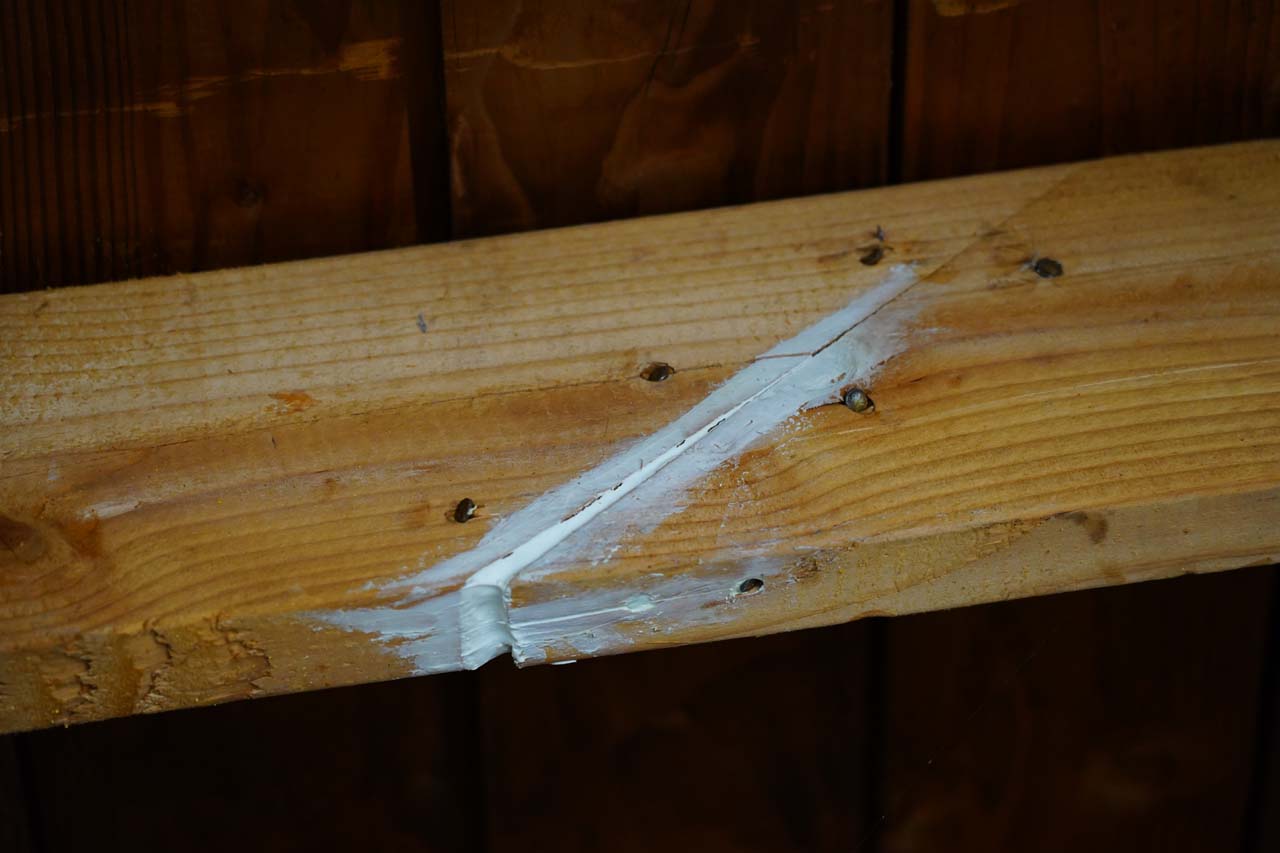 Ocean View Termite was the first termite control company that we dealt with (in early 2014) when we were living at the house that ultimately became our rental. And while their fumigation must have been effective because we never really had an active infestation years after the job was done, the repairs that they made actually made the structural integrity of the home worse while covering up other damages with cosmetic "fixes"!
Indeed, it was only after such issues were exposed by Sky Net Termite upon doing the structural repairs that we became fully aware of the shortcuts that Ocean View took on our rental. Now that we're wiser for it, we learned to let fumigation companies concentrate on eradication while leaving the structural repair work to contractors that better understand how to maintain or enhance structural integrity.
Ignorance is not bliss when it comes to termite control companies, but sometimes it takes painful lessons like what we went through with this company to ultimately appreciate how to tell which companies are honest and which ones aren't.
Pros
Cons
Dishonest Shortcuts With Termite Damage Repairs That Undermined Structural Integrity
FAQs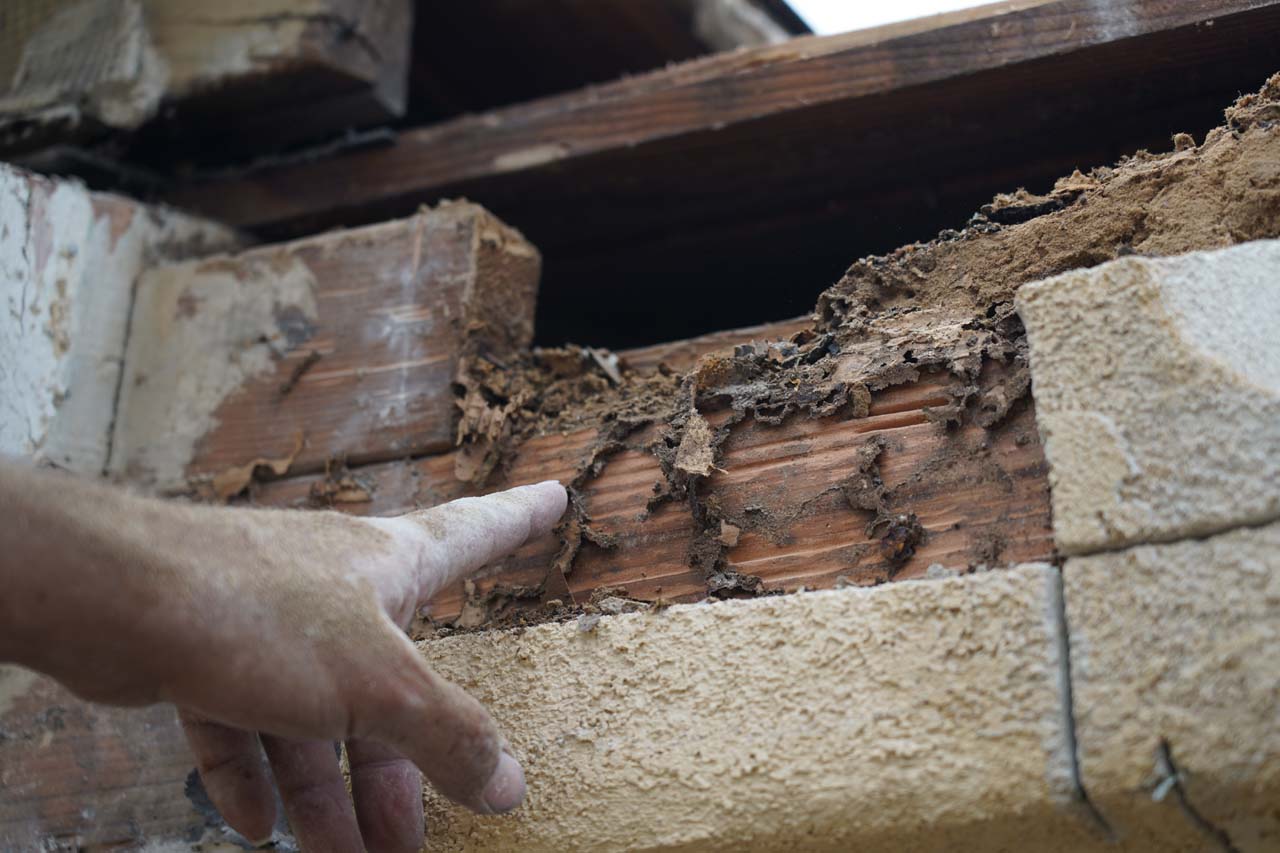 Here are some commonly asked questions about termite control in general.
How Do I Know If I Have Termites?
Most homeowners do not even perceive the extent of their termite infestation until they see a swarm or come across damage during the course of construction work. That's because termites rarely show themselves until the infestation is so great that the signs become more obvious.
To make a long story short, look around the house for hollow wood by probing with a pole or stick (hollow wood makes a different sound than thick wood) while also looking for bulging wood, chipping paint, termite droppings, mud tubes, and winged termites ("swarmers") as well as discarded wings.
How Can I Identify A Termite?
At first I thought termites were like clear ants, but after seeing termites for ourselves (see the picture at the very top of this page), they're actually nothing alike.
But if you can get a close look at them, termites tend to have straight antennae while ants have angled (or "elbowed") antennae. As far as flying termites and ants, the termite swarmers have two pair of wings that are equal in size and shape while flying ants have different-sized wings (the front wings are larger than the rear on each side).
How Do Termites Get Inside My Property?
All it takes is a hole 1/32nd of an inch for a termite to get through to the underlying wood structure of the house and start feasting while setting up a colony. Weakening paint exposing raw wood, cracks in the concrete, and gaps between the wood and the outer shell (like stucco) are all entry points for termites.
Subterranean termites tend to invade the house from the soil (making fumigation efforts futile since their colony exists beneath the ground) while drywood termites tend to invade the attic though both types of termites can have swarmers that fly and invade anywhere in the house.
How Are Termites Controlled?
There are many EPA-approved ways to control termites. For example, fumigation using the noxious Vikane gas will eradicate termites (and just about every other living thing under the tent) while liquid termiticides are spread around the house beneath the soil surface to form a barrier against subterranean termites.
If termite activity is determined to be localized, then it might be economical to inject termite-killing foams on the affected wood.
How Can I Prevent Termite Infestation?
In addition to eradication, there are things a homeowner can do to make the house less attractive to termites.
The key measure to take is to eliminate or reduce moisture in and around the house. You can divert water from the home through storm gutters and drains, maintain ventilation to control the humidity levels, make sure vegetation and soil doesn't touch the wood of the home (preferably an 18-inch clearance), check for leaks and/or overwatering of the areas near the house, and do annual inspections for signs of any new activity to stay on top of the situation.
You can also seal up gaps to the best of your ability by making sure your home gets painted if the existing coats start to chip away since it makes the termites work harder to burrow through the paint to get at the underlying raw wood (provided you don't have dry rot or water damages undermining the integrity of the wood in the first place).
Conclusion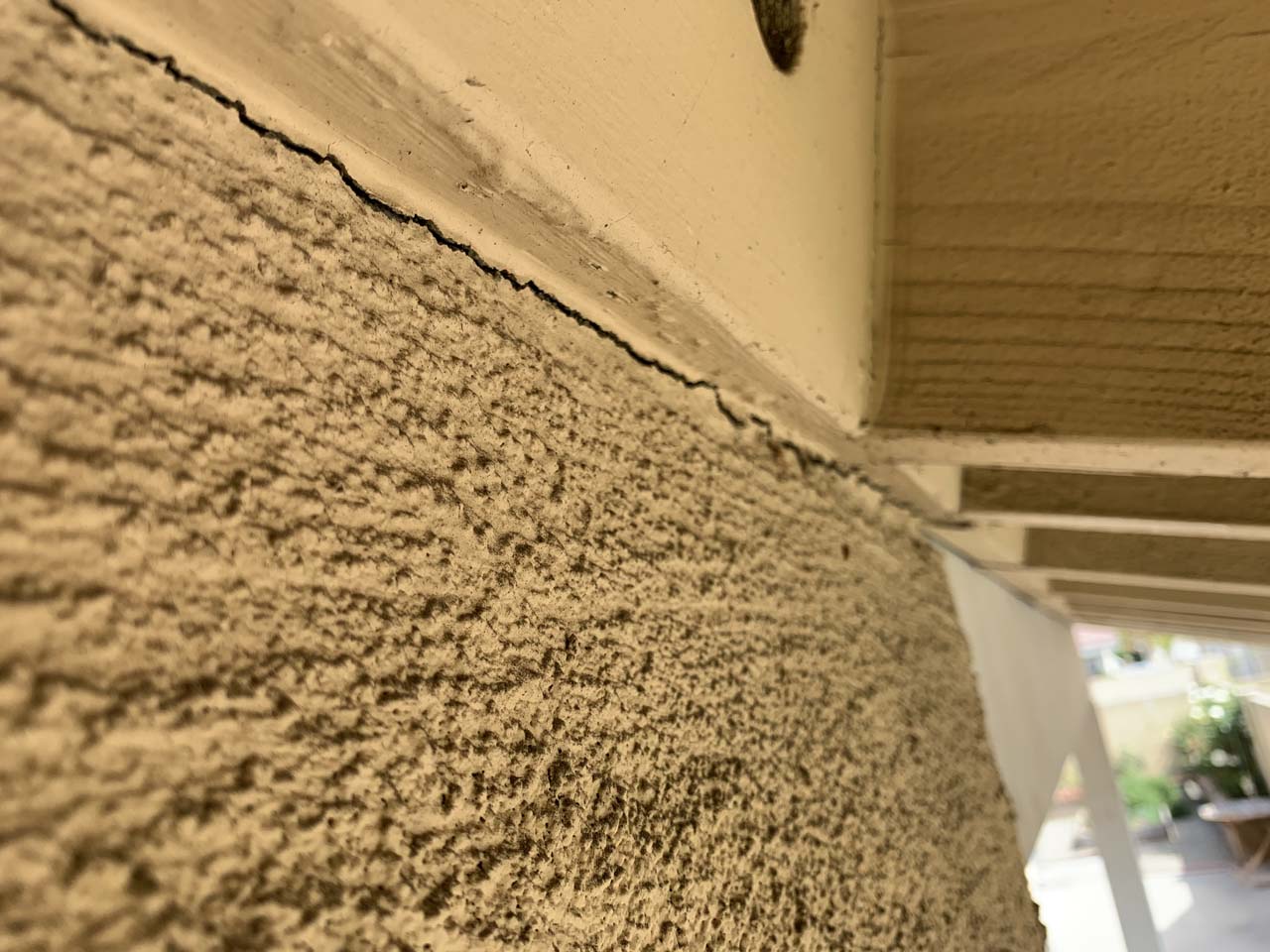 So that concludes our list of the termite control companies that we've worked with over the years. As you can see not all companies are equal, and hopefully by sharing our personal experiences, you can use that information to better process the reviews and filter through the plethora of information that can easily be overwhelming.