In this article, we're going to discuss how to get rid of rats in the attic and keep them out of the house. You see, we've had the misfortune of having rats in the attic of our rental house, which also made us keenly aware of how they could have went through other parts of the house.
From this ordeal, we learned quite a bit about the process of rat control as well as preventing another infestation. Hopefully, you find what we have to share in this post both interesting and informative.
Why You Don't Want Rats In Your House
Although rats may induce a "skin-crawling" kind of reaction for many people, there are actually very practical reasons why most of us naturally don't want to be around them.
First, rats are known carriers of disease, including the hantavirus and leptospirosis, which is transmitted through their urine and feces. Over time, the virus may be attached to dust upon the droppings being disturbed, which then can be breathed in by an unsuspecting person.
Just to give you an idea of how dangerous the hantavirus can be, I'm aware of a 2012 case of an outbreak in Yosemite National Park that resulted in three deaths. As far as leptospirosis is concerned, if you've ever been to Hawaii, then you know it is a health hazard concerning freshwater streams and pools there.
Rats have also been known to spread the bubonic plague (also known as "Black Death") because they hosted fleas that carried and transmitted the bacteria known for eradicating one-third of the population in Europe during the Middle Ages.
A second reason why you don't want to be living with rats in the house is that they cause a lot of damage. For example, they can gnaw through wood, plastic, and even electrical wiring.
In our rental house, we dodged a few bullets, so to speak, because we found a rats nest next to an electrical conduit (a cause for fire) that they didn't chew on. The rats also didn't chew through the PEX water pipes in the attic, which easily could have been a mold and water damage risk should they cause a leak. That said, they did destroy our central air ducts, which we had to remove and replace at great expense (more on that later).
Finally, if you see signs of a rat infestation, you'll want to address it quickly because they are prolific breeders capable of producing a dozen pups per litter twice a year!
How Did We Know That We Had A Rat Infestation In The House?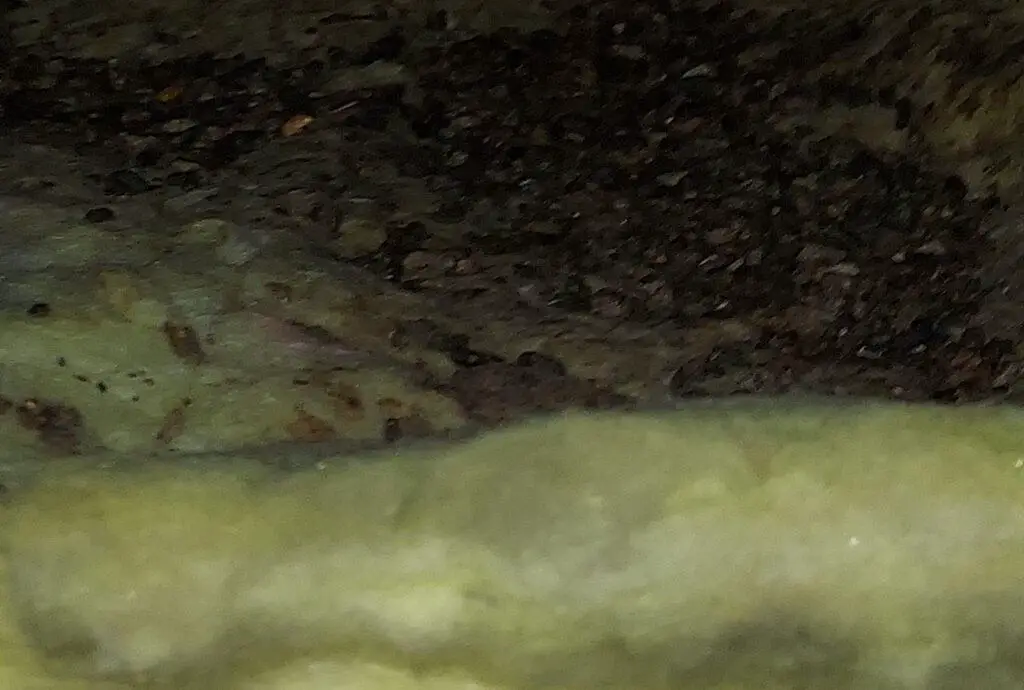 To make a long story short, we became aware of a rat infestation as a result of a termite inspection, where the moment the professional went into the attic, he knew right away due to the smell of rat feces and urine (it has a distinctive musty odor).
While our tenants at the time very reluctantly let us address the issue (it took a comply or quit notice from our property manager to get them to cooperate), there are some signs we could have looked for or measures taken to ensure we could have detected an issue earlier on.
First, every 6 months to a year, we should do a termite/pest inspection by a professional. In fact, for a rental house, we should make sure this periodic pest inspection is in the rental agreement. Why?
Because you have to do this anyways to protect the wood structure of your house so why not have a pest control professional inspect the attic and other parts of the house where signs of the presence of rats would surely be known?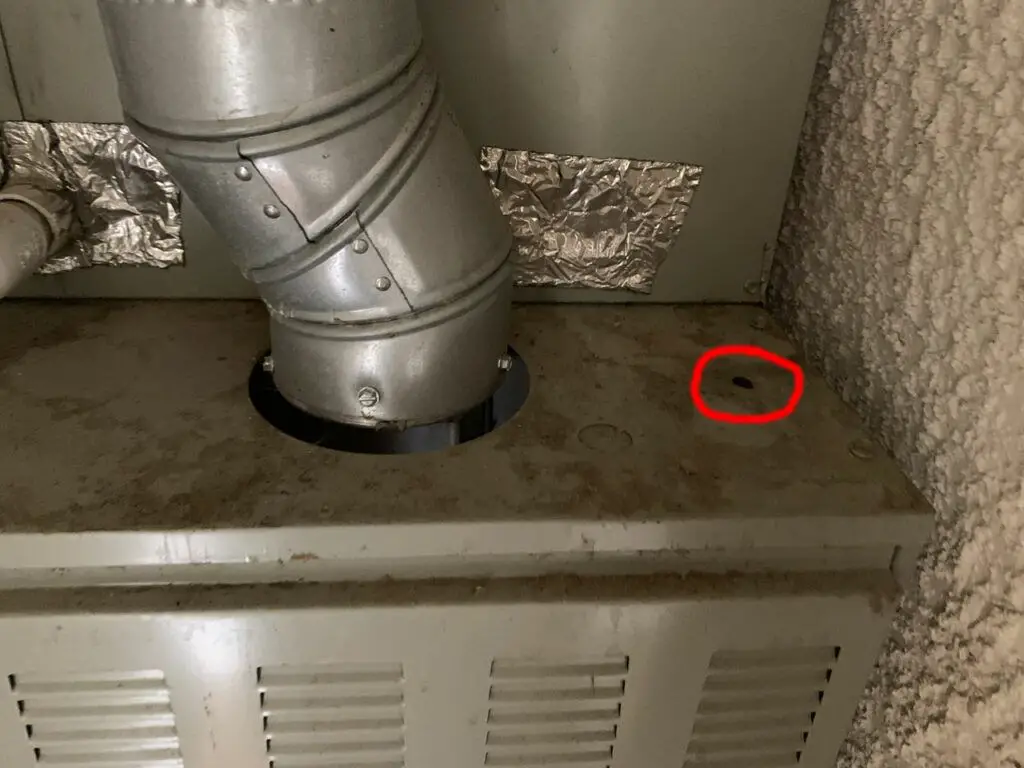 Such inspections usually come as part of an estimate or assessment of what needs to be done to your house. And in our case, since we already paid to have the rat control done (more on this later), there's a warranty where they can come back to ensure their work was properly done for a limited time.
In addition, to regular inspections, there are also signs we can look for on our own short of going into the attic (something most of us wouldn't do unless we have to).
For example, we can look for rat droppings in the HVAC area. After all, the air ducts come from the attic so if there are droppings around the central air unit, then that's a definite sign there are rats in the attic. Besides, it's good practice to replace the air filters on the HVAC unit anyways so you mind as well look for rat droppings as well.
Another thing we can do is to look for rat activity while doing a quick inspection around the house for signs of termite infestation. In particular, we could use this as an opportunity to look for dark, rat rubs (a sign that they have squeezed through some place to get into the attic).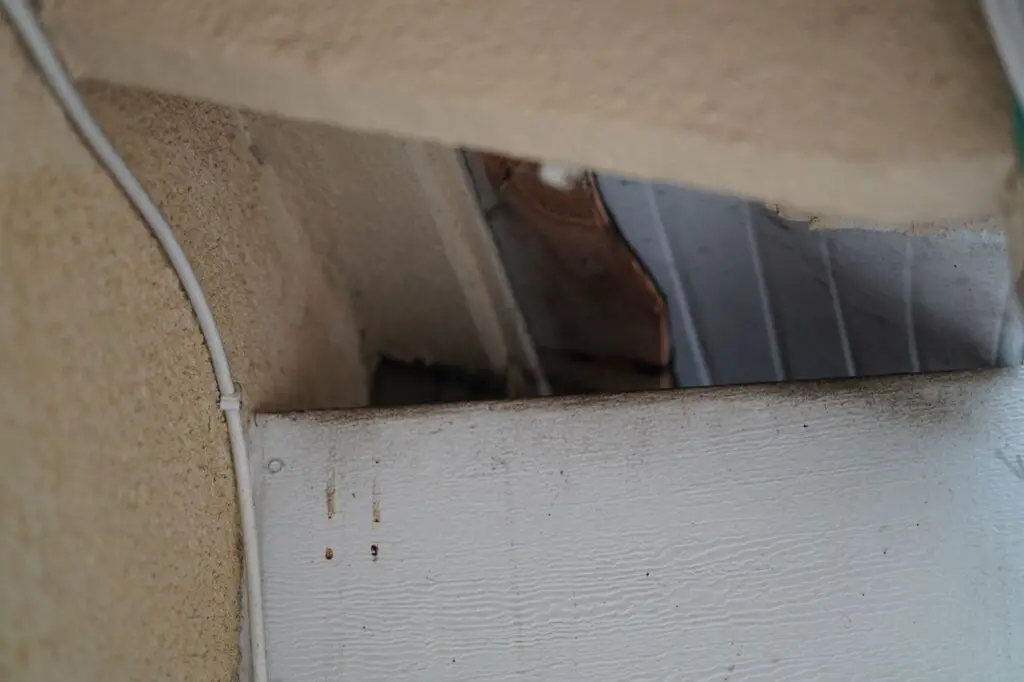 I'm sure there are other things we can do, but these measures definitely come to mind concerning our particular situation at our rental house.
What Was The Process To Get Rid Of Rats In The Attic (And The House)?
So what happens next if you have a rat infestation and want to do something about it?
Well, since rats do leave dangerous byproducts (i.e. disease), it's not a good idea to try to perform rat removal and remediation by yourself unless you really know what you're doing.
Remember, perturbing rat droppings and breathing the dust can be a way to contract pulmonary invaders like the hantavirus via your lungs.
It's better to hire a professional to do the job because they have equipment to protect themselves as they do their job.
That said, supposing you have hired a professional or you are in the market to hire someone to get rid of rats in the attic (let alone the house), then here is what you can look forward to.
Step 1 – Seal Off Entry Points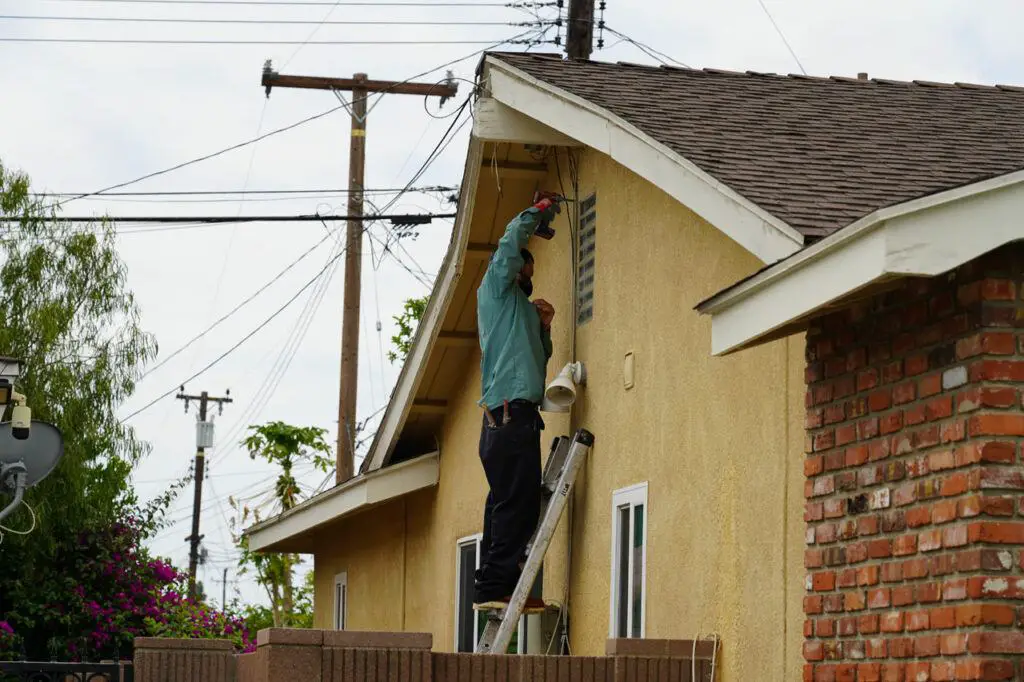 The first thing the pest control professional did was to go around the house and seal off every possible entry point that rats could exploit to gain access to the attic (let alone the house).
Rats only need a couple of centimeters in diameter to be able to squeeze through so this task of sealing every possible entry point is never going to be 100%.
However, we can do our part to make the rats work real hard to infest the attic and the house in general.
Step 2 – Set Up Traps
The next thing that our pest control professional did was to set up a series of traps in the attic.
This can happen on the same day he did step 1 (sealing off all the entry points) since it doesn't take much time to set up the (baited) traps in the first place.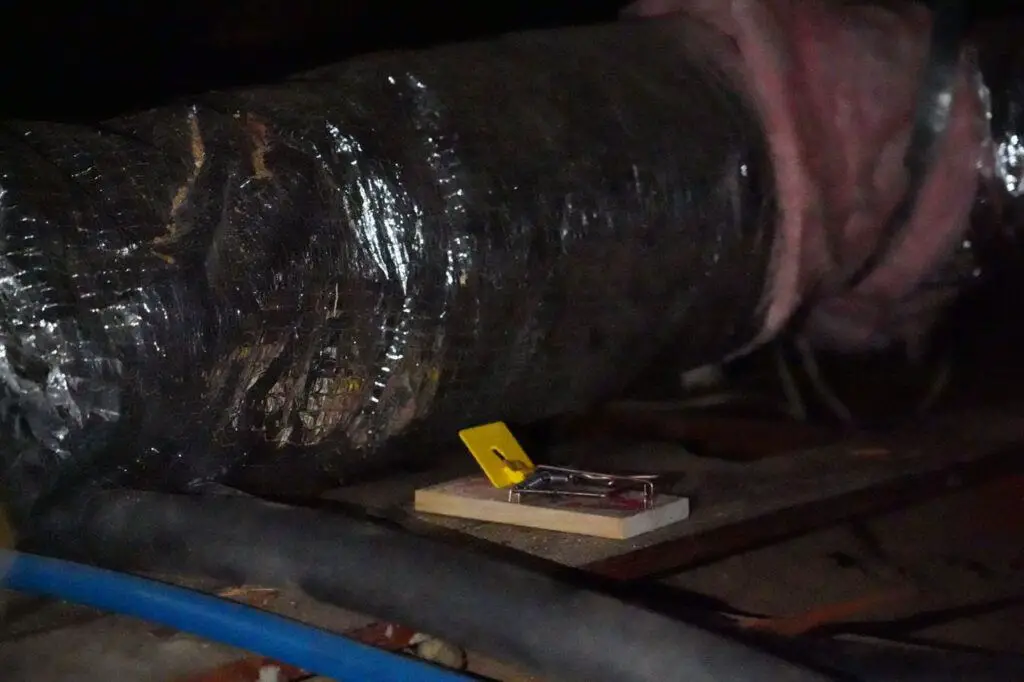 The traps that I saw being used were the famous snap kinds (you know the kind you see in the old Tom and Jerry cartoons), except these spring-loaded traps inflict a lot of damage to us and they're fatal to rats.
That said, this is the most "humane" way to trap and remove a rat because it's instant death for them. Thus, there's no possibility of a poison or decaying (disease-ridden) carcass being consumed in the wild by other unsuspecting wildlife that could adversely alter the greater ecosystem.
Step 3 – Inspect & Collect Traps
With the first two steps done, the rats should have nowhere to escape due to the sealing done in step 1 and they should be lured to the traps set up in step 2.
So the next 3-4 weeks should be spent with weekly visits to ensure there's no more rats occupying the attic.
According to the professional working at our rental house, his rule of thumb is to check to see if there are no traps sprung on back-to-back weekly visits.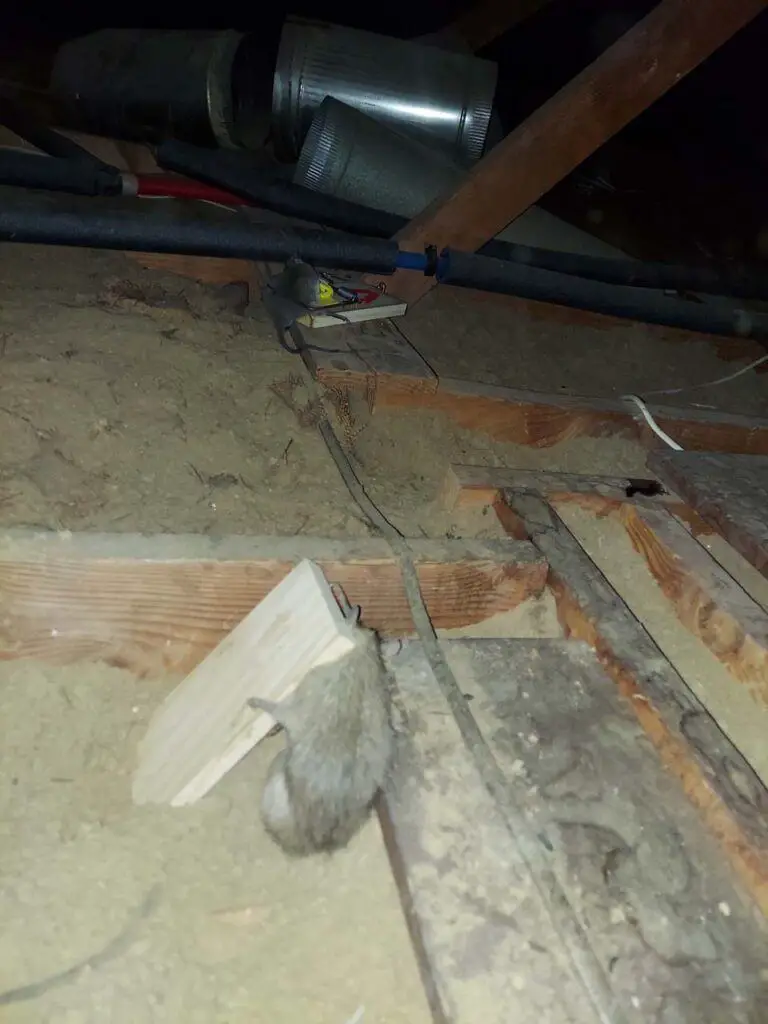 Then, that's a sign that either all the mice have been caught or there's a really intelligent mouse that knows to avoid the bait and essentially starve to death assuming it can't find a way out.
Step 4 – Clean Up
Once all the rats have been removed, then we're in position to do clean-up. However, the level of effort of this clean up may be out-of-scope of the pest control company.
In our case, we completely removed (and replaced) all the air ducts (which had the majority of the urine and droppings). Then, the pest control company used a powerful vacuum to suck up as much of the remaining rat droppings as possible without destroying their equipment (since there was a lot of loose insulation up there as well).
So we essentially sucked up all rat droppings from every beam or exposed wood as well as parts of the attic where there weren't as much insulation.
Then, we followed that up with chemical disinfectants to ensure nothing else is active in the ceiling. Since we were in the process of tenting the house and bora-caring the raw wood in the attic, there was a low probability of anything surviving going forward.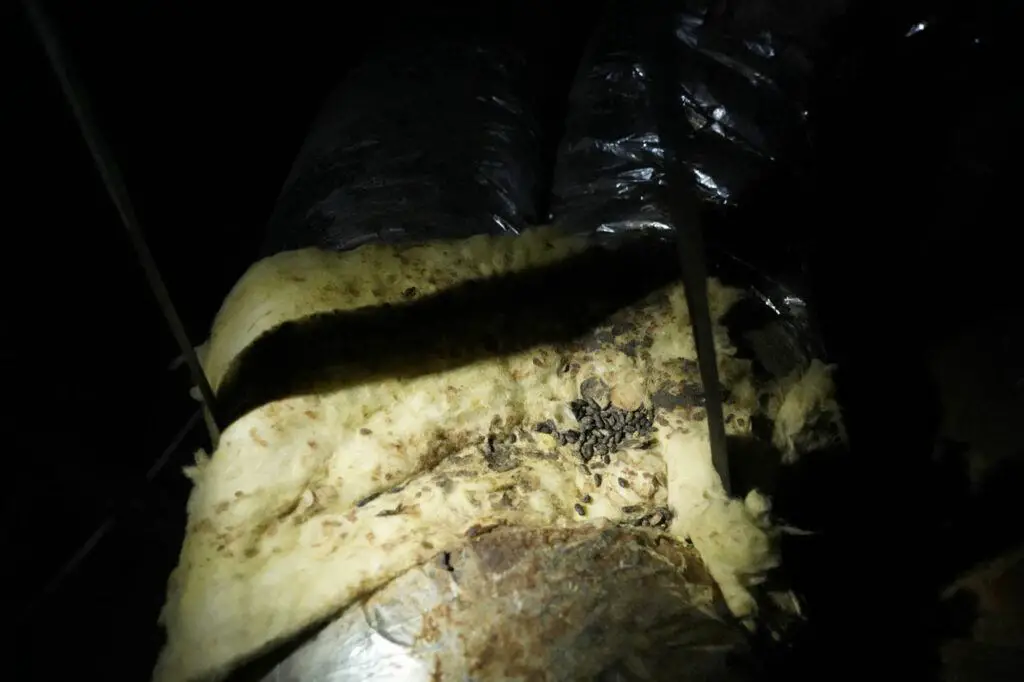 If money and time weren't an issue, then the most surefire way to completely do a thorough clean-up job would be to remove all the insulation and replace it with a fresh new set.
Step 5 – Follow Up
Because we've had the "fortune" of doing lots of repair work to the rental house after the rat removal measures were done, we were able to gain a lot of visibility into any more issues that can arise.
For example, we had to re-roof the house so we worked closely with the roofing company to ensure all old entry points were either sealed (or stayed that way if already sealed) or were blocked off completely.
Since the pest control company we hired also threw in a warranty for their work, we did call them back out to ensure all vents had new metal mesh gratings or broken ones were replaced after all the repair work was done.
Of course, we also tented the house prior to new tenants occupying the property so any life inside the house during fumigation would be terminated.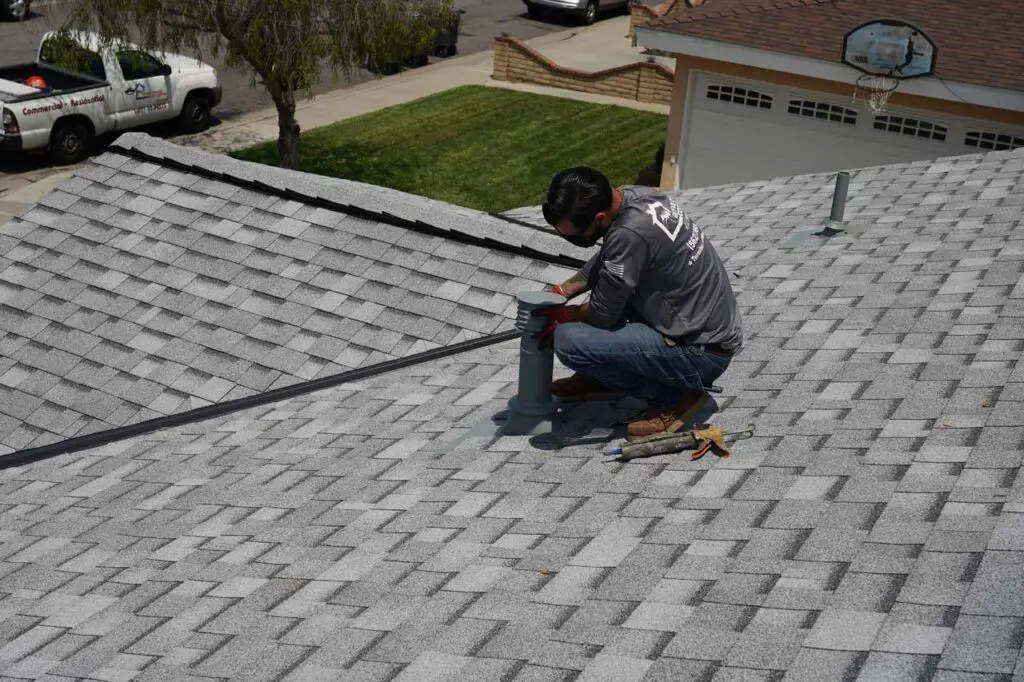 Going forward, however, we had to make it a habit to do annual or semi-annual inspections to ensure the rats didn't find a new entry way or that we missed a spot. We have to do this anyways with termites so we mind as well add rats to the list of things to look for as part of the home inspections.
In any case, after going through all these steps, you can see that it can easily take the better part of a month to do a thorough job. That's why it's better to prevent rat infestations instead of dealing with them after the fact!
Why Do Rats Invade The Attic?
To answer this question, we have to understand rats a bit better.
Rats are part of the rodent family of mammals, and since we humans are also mammals, they pretty much seek the very same things we do – shelter, water, and food.
Regarding shelter, since we live in Southern California, we are apparently in the habitat of the so-called roof rat (leptospirosis carriers) and woodrat (hantavirus carriers). That said, we have a dry Mediterranean climate where we have cold winters and very long (and hot) summers.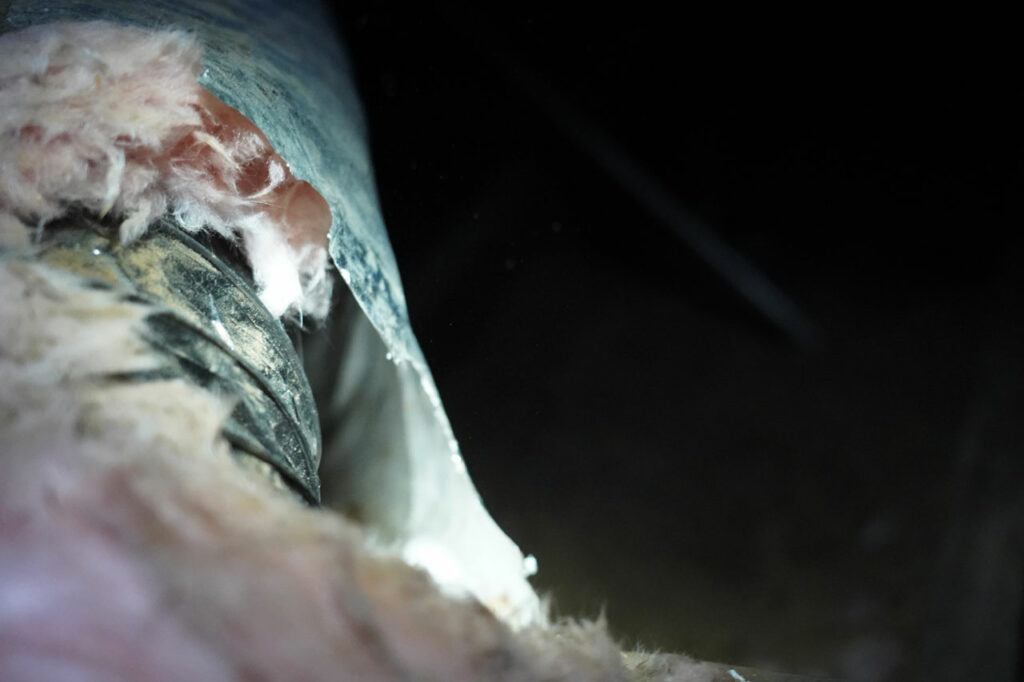 Such climate makes the attic attractive because it provides shelter as well as insulation (especially if the attic has insulation) from the elements. In fact, many attics have air ducts that rats can use to make a comfortable den – whether you're running the AC in the summer or running the heat in the winter.
Regarding water, many homes may run water pipes through the attic because the foundation of the house may be a concrete slab. If the water pipes are made of PEX, which is a hard plastic, then rats may gnaw through the pipes to gain access to the water for hydration.
And even if water is not accessible in the attic, rats can easily find water in the garden, in the sprinkler system, or even in garden hoses as well as the gutters and sewer systems serving the neighborhood in general. As long as rats have access to your attic (let alone your house), then they can freely go outside to get water and then return to their den to live in relative comfort as far as they're concerned.
Finally, concerning food, rats can easily find nuts and berries that grow on municipal trees grown along city streets as well as city parks or other greenspaces. However, some homes have fruit trees or gardens, where they can essentially get free food if such fruits are not regularly picked or cleaned up.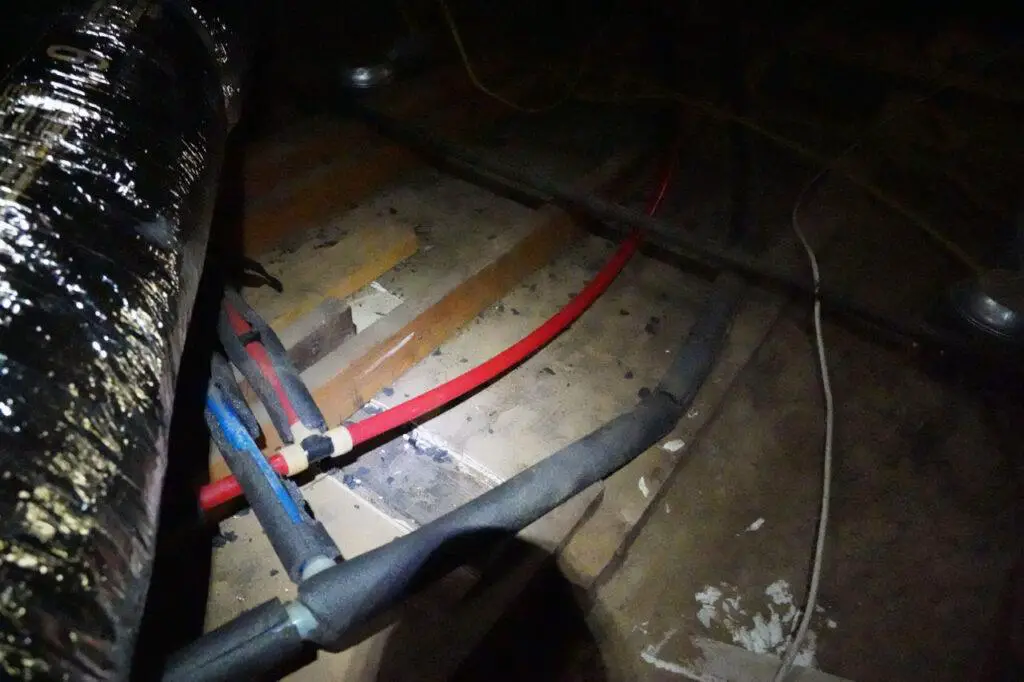 Rats can also access trash bins, where they can easily gnaw through garbage bags and get at any uneaten food scraps that get discarded.
How Do You Prevent Future Rat Infestations In The House?
The basic idea is that while you can't stop Nature, you can certainly make the house as inhospitable to rats (or other pests for that matter) as possible.
In my mind, it's kind of like how you're never going to completely deter car thieves or house burglars. Let's face it, if they are determined to get something you have, they're going to get it eventually.
However, you can definitely do what you can to make it harder on them to make you less of a target. At least try to make their task of robbing you delayed to the point that they'd rather find easier prey instead of risking getting caught in the limited time they have to operate.
So going back to what we can do to make our house (let alone the attic) as uninviting to them as possible, here are some of the measures you can take…
Identify, Seal, and Close Gaps To The House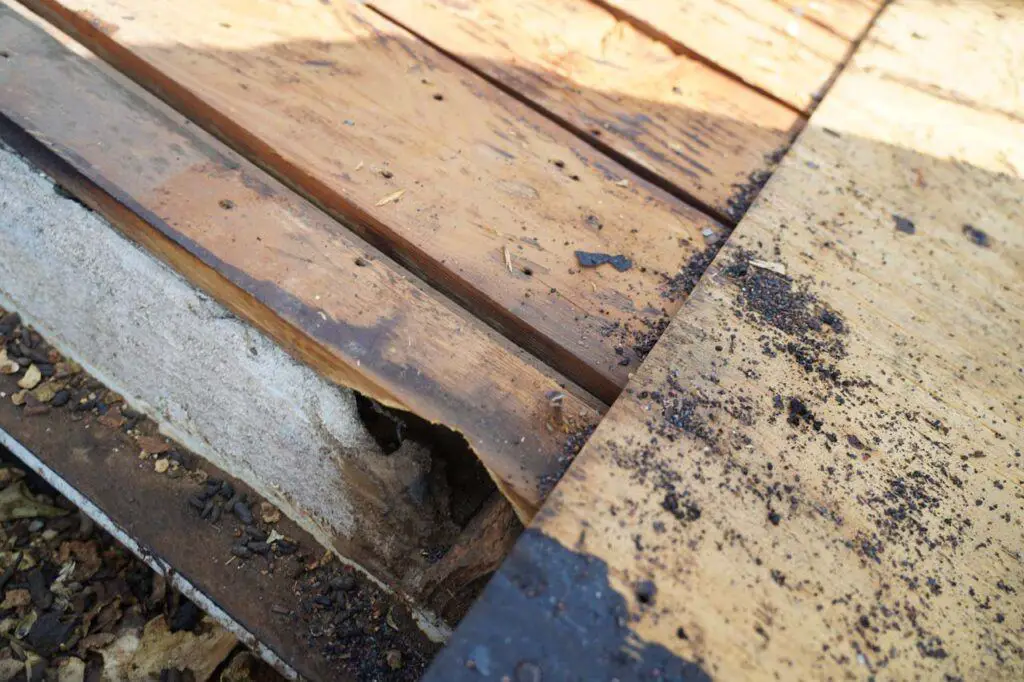 While a good pest control company will take measures to identify and seal entry points as much as possible, you can also do your own inspection to identify such entry points as well.
Then, you can either seal up the entry points yourself or hire someone to do it.
While it's difficult to seal every 2cm gap (since that's all rats need to get through a barrier), you can do your best to reduce the likelihood of invasion and infestation by doing your best to address the obvious spots.
Some common entry points for rats are vents (especially if the nets are broken), door creases (especially if the weatherproofing is broken), eaves between joints in the roof, broken stucco, and air ducts among others.
A corollary to sealing the gaps is to try not to unnecessarily create hiding places for them.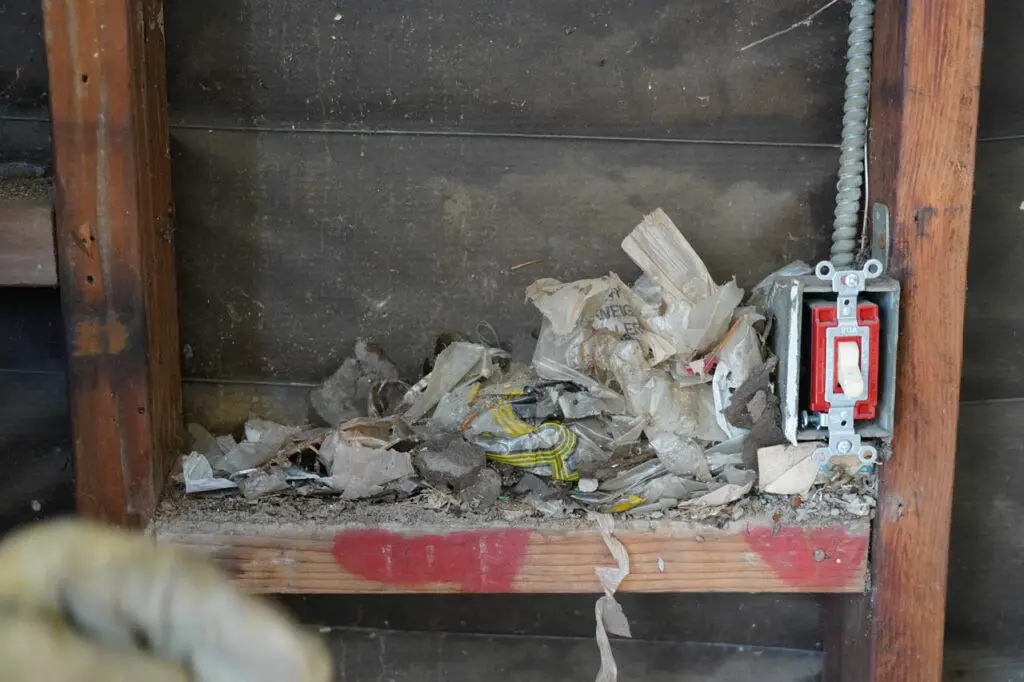 For example, our rental house has an external garage, but it also had drywall panels covering the wood studs. However, when we removed the panels, we saw multiple rats nests (as well as other surprises like an old beehive as well as mud tubes from subterranean termite activity).
So such infestations could have been immediately addressed if the drywall panels (which were there for cosmetics) weren't even there in the first place!
Do Not Plant Anything Or Leave Things Next To The House
Remember, the goal is to make rats have to work real hard to get into your house. So in addition to sealing as many entryways as possible, you also don't want to create "highways" for rats to use.
This means, you'll want to avoid planting trees or ivy or leave things leaning against the house because rats can use them to climb walls and gain access to things like the patio and ultimately your roof!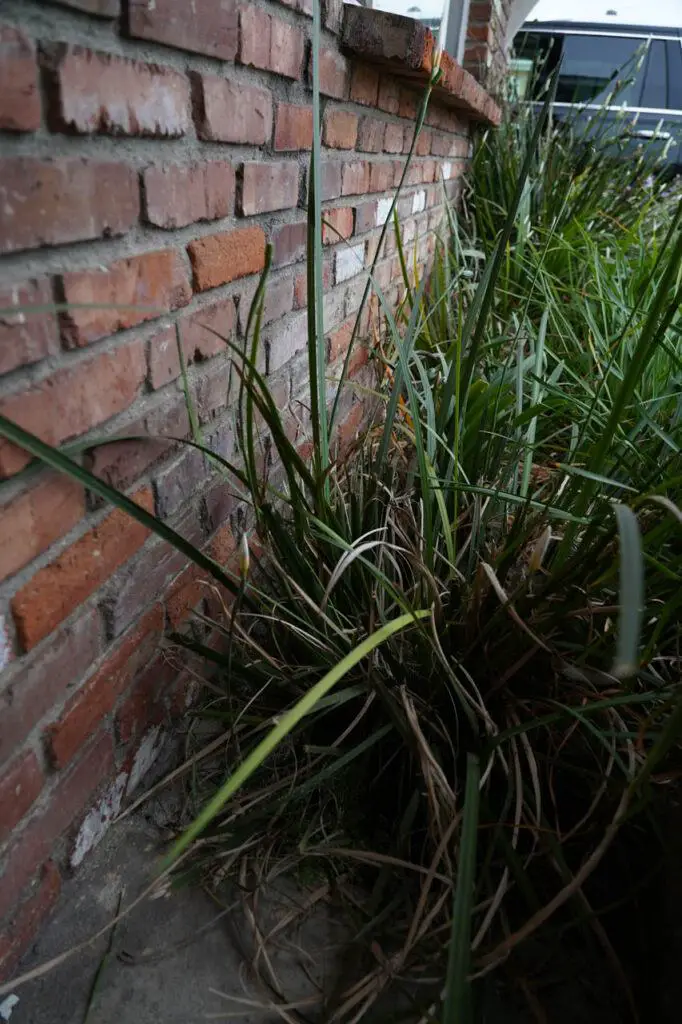 The more opportunities they have to access those parts of your house, they'll eventually figure out a hole or weak spot that they can exploit to eventually gain access to that sought-after shelter (i.e. your attic).
Sometimes rats don't need to gain access to your attic, however. After all, if you leave stuff lying around like an old unused car or wood scraps lying around, rats will eventually find shelter in there!
The same goes for thick bushes or plants, where they can find shelter there.
If you really need to have plants, trees, junk, or even large backyard furniture or decorations, you'll want to keep them as far away from your house as possible to minimize the chances of an invasion in your attic.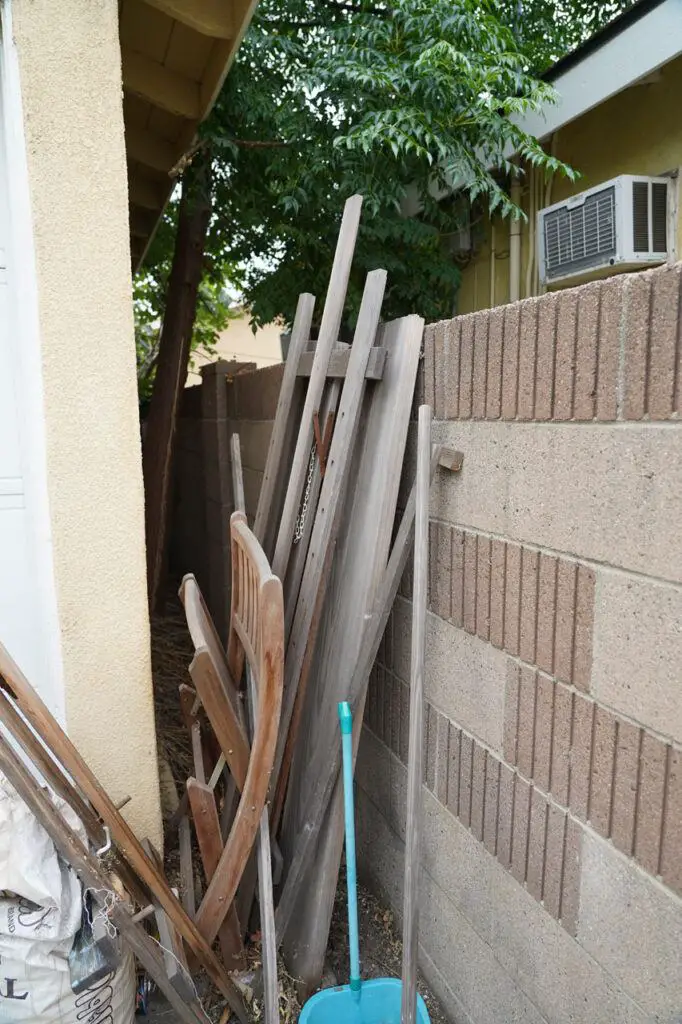 A general rule of thumb is to leave the foliage at least 4 feet away from the house, and leave any junk (like wood piles or lumber) at least 18 inches off the ground as well as a foot away from the house.
Address Leaks & Puddles
In addition to shelter, rats (like all other mammals) need water. Well, if your house has a leaky pipe or is leaving a puddle in the yard, then that's a free source of water for them.
If you can help it, try to address leaks or pipe bursts as soon as you can so rats don't look at your home as a watering hole.
Besides, if you do have water problems with the house, it's going to lead to other issues like termite infestations (penetrating the inevitable dry rot) as well as foundation issues if the soil is saturated with water.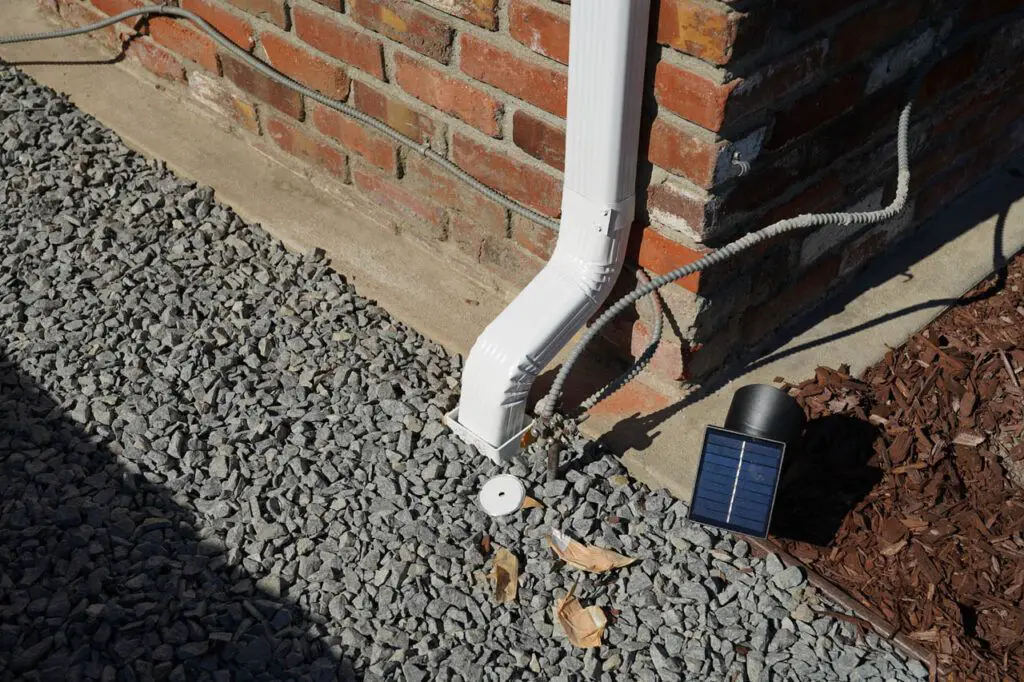 To further control the movement of water, I think it's a good idea to have storm/rain gutters on the roof as well as accompanying drains to ensure the water quickly moves to the street (and doesn't linger around the house).
Indeed, it's in your best interest address water issues as best you can as soon as possible because it's going to lead to more (expensive) problems down the road (if not immediately).
Eventually, rats will find a way to water, but you'll want to make sure that if they do find a place to drink, it's in the public sewers and not in or around your home!
Don't Feed The Rats (Whether Intentionally Or Not)
In a world where it's survival of the fittest, rats also have to be resourceful to survive. And when it comes to procuring food, you probably don't want rats to look at your place as a source of food.
So this means, you'll not want to grow fruit or nut trees or leave food out. If you must have trees yielding edibles for rats, then do your best to pick ripe fruit and clean up already fallen (and rotting) fruits.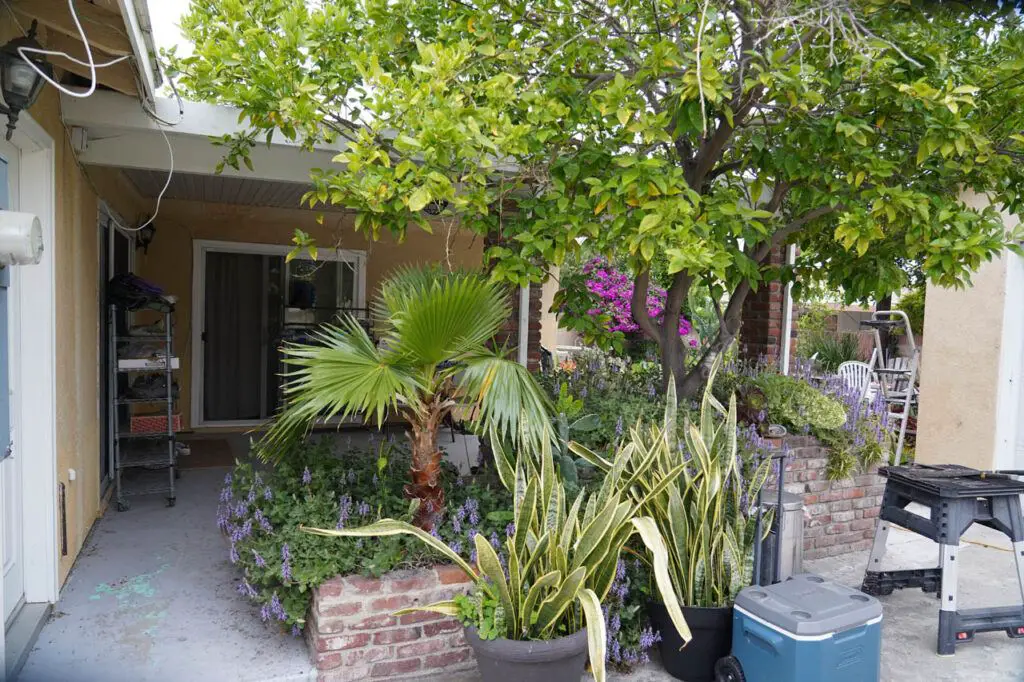 And as a reminder, make sure your trees are not even close to touching the house (give at least 4 feet if not more).
Sometimes, the city insists on having large fruit- or nut-bearing trees by the street (which can grow to the point of encroaching on your yard and eventually your house) so the best thing you can do is to clean up your yard as best you can.
And if the tree is getting too large (to the point where rats can jump about 3-4 feet to land on your roof), then you might have to take matters into your own hands and cut the offending limbs if the city is slow to act. After all, it's your home as well as your health that's at stake.
As far as leaving food out, if you must discard your food in the trash or compost bins, then make sure the bins are covered with a heavy lid. Most bins provided by the city have a pretty heavy flip top so it'll be difficult for rats to open to get in.
Even if food is sealed in garbage bags, you'll still want to keep such bags in a covered rubbish or compost bin because rats can easily chew through the plastic to get at the goodies inside.
Other Issues To Be Aware Of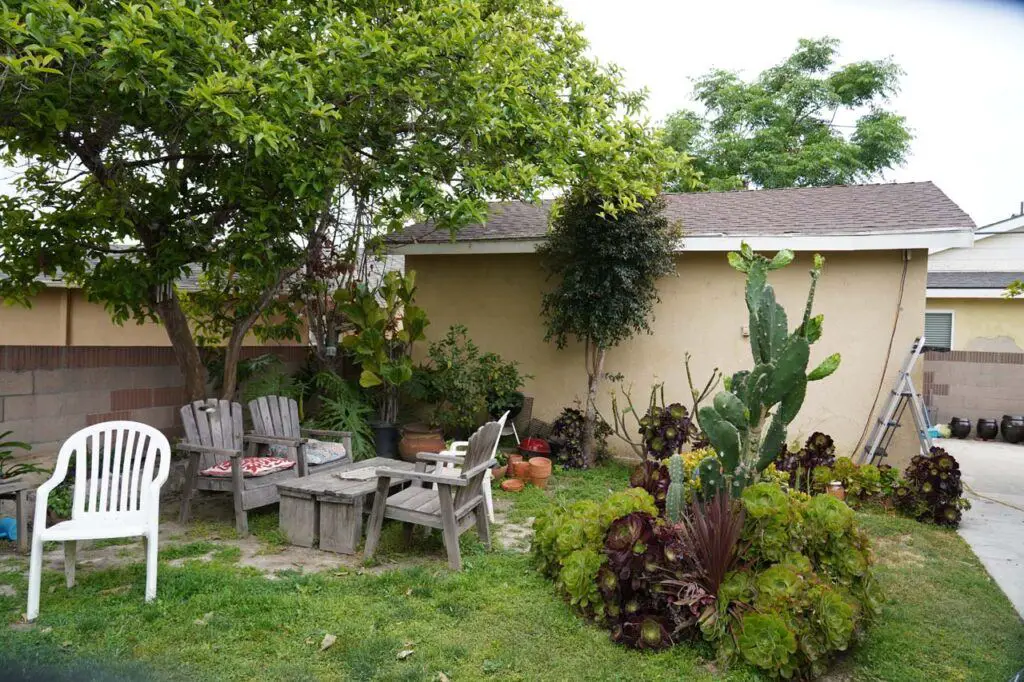 I'm sure there are other measures that some might recommend like setting traps inside the house as well as using poisons outside the house.
Unfortunately, I view those measures as considerably risky.
After all, if you need to go into the attic, you better make sure every trap is both visible and accounted for. These things can do serious damage if unaware, and especially for a rental, we don't want tenants suing us as a result of such traps.
As for poisons, I'm also wary of these because if they get into a rat's system, they can be consumed by other organisms, which means they, too, get the poison and spread it around. This can have a much larger consequence to the overall environment, and it's one that I feel should be strongly regulated (if not outright prohibited lest the offender pay for the true environmental costs, which is likely to be more than he/she can afford).
Finally, if you have a rental house, it's worth having and enforcing the "no alterations" clause of the rental agreement, especially when it comes to putting holes in the roof, the walls, and especially planting vegetation next to the house (or just planting unsanctioned trees in general because they can eventually bust into sewer pipes).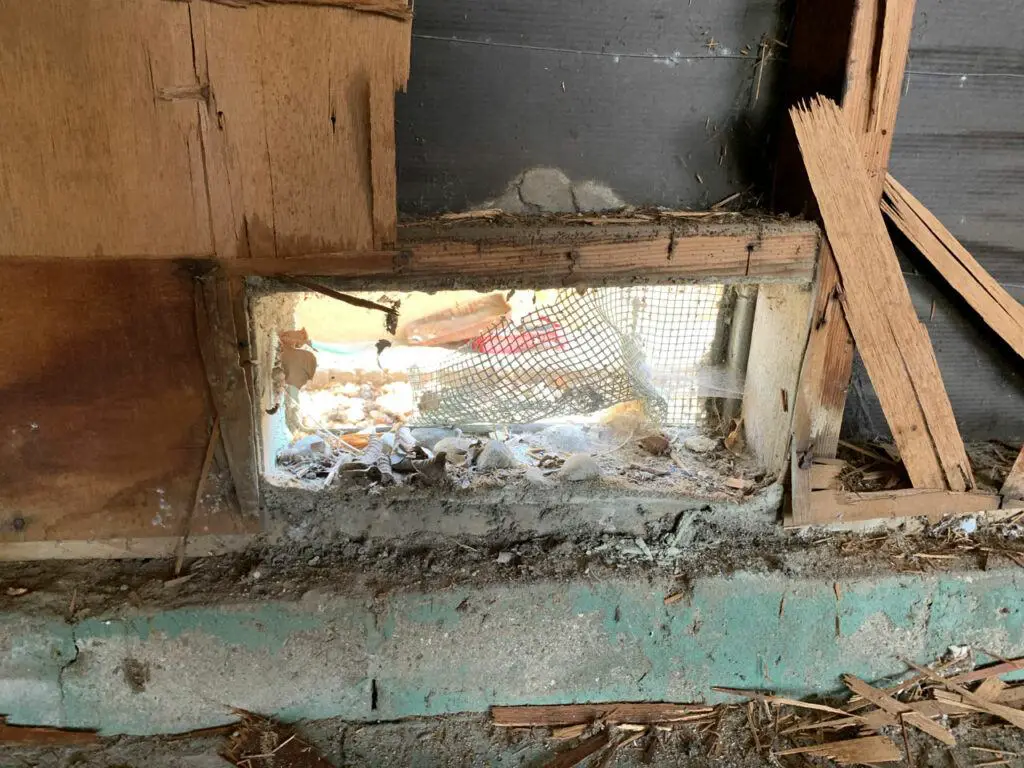 The annual pest inspection should also check for these things as this was a major lesson learned on our part when we had uncooperative tenants unknowingly doing everything in their power to make the house hospitable to rats.
If you've hired a good (or at least reputable) pest control company, they'll warranty their work against future infestations for a period of time. So it's a good idea to take advantage of this.
At the very least, they'll even point out the very things I'm talking about in this section concerning rat infestation prevention.
How Much Did It Cost Us To Get Rid Of Rats & To Repair The Damages They Caused?
Writing this article is actually quite triggering to me because of the amount of money we had to pay to address the rat control issue as well as to fix the damages that they've caused.
Concerning rat removal and control measures, we ultimately paid roughly $2100 for the trapping, rat exclusions (i.e. sealing off entry points), and remediation.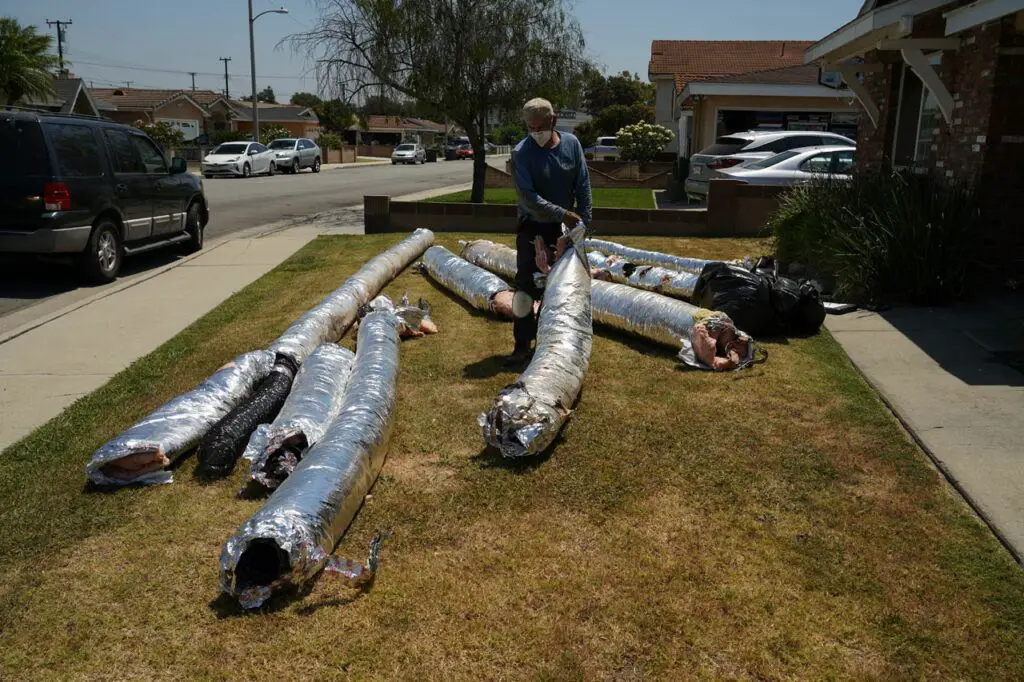 It would have costed us about $7000 for them to completely remove all the old insulation (not including the cost to put a new one in).
As far as damages are concerned, we paid about $4200 to completely replace the HVAC ducts that were chewed up by the rodents.
We paid a the re-piping company $225 to replace the insulation around the PEX pipes that the rats tore up and used as nesting material.
The rest of the work rat prevention work was incidental. For example, our re-roofing job costed us nearly $20k (this included blocking old vents and adding ridge vents and O'Hagen vents to make up for the lost airflow). That said, it would likely be on the order of $1000 if we left the roof as is and only addressed other temporary and less-robust means of sealing underneath the eaves and by the patio.
We paid about $1400 to tent the whole house before the next tenants moved in. This essentially eradicated anything living in the house that was left (hopefully just termites and other unseen insects). There was no decaying smell resulting from rat carcasses so I'm pretty certain the pest control company did a good job removing all the rats and sealing all the entry ways that the roofing company didn't target.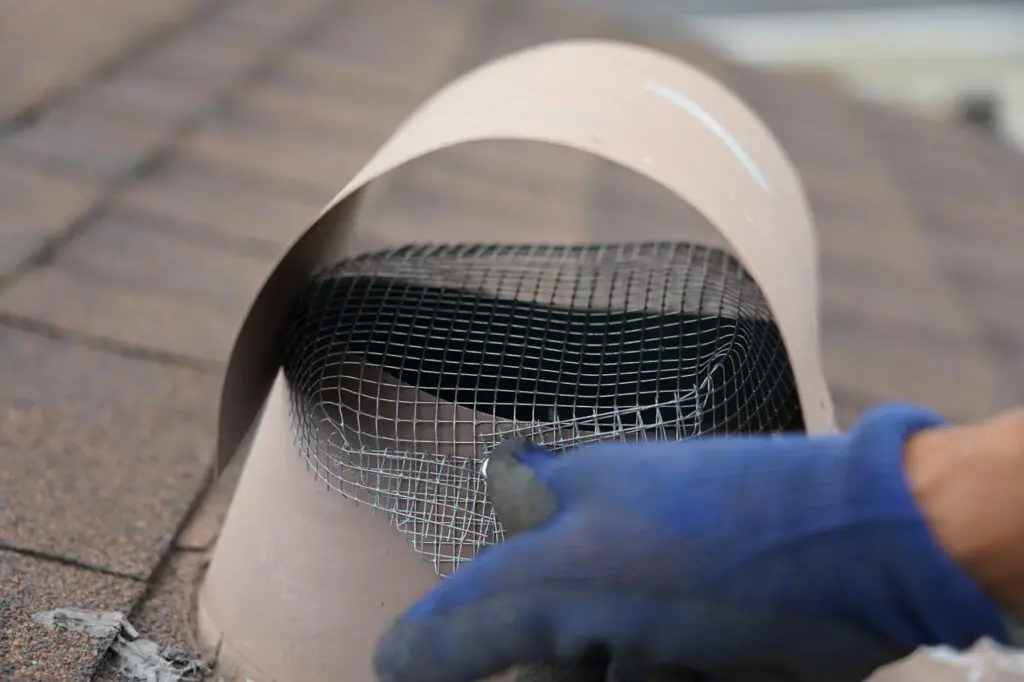 It also costed us on the order of $4500 to remove planters or any unpaved sections next to the house and replace them with sloped concrete. This was to ensure that future tenants would not be tempted to plant anything next to the house anymore.
The masonry work also included installing drain systems (beneath the concrete) to work in conjunction with rain gutters (speaking of which, the gutters costed us $1400).
Furthermore, we paid about $750 for tree removal as well as another $2000 to redo the sprinkler systems into drip while also removing plants close to the house.
While you could argue that a lot of this work doesn't directly involve rat removal, repair, and remediation (which probably is well over $30k of which $8000 was direct action on the rats and their damages), the rest of the work was to prevent long-term issues which not only involves rat problems but other pest issues like termites.
Indeed, the numbers don't lie, and it's way cheaper to prevent rat problems than it is to deal with them.
Final Thoughts / Conclusion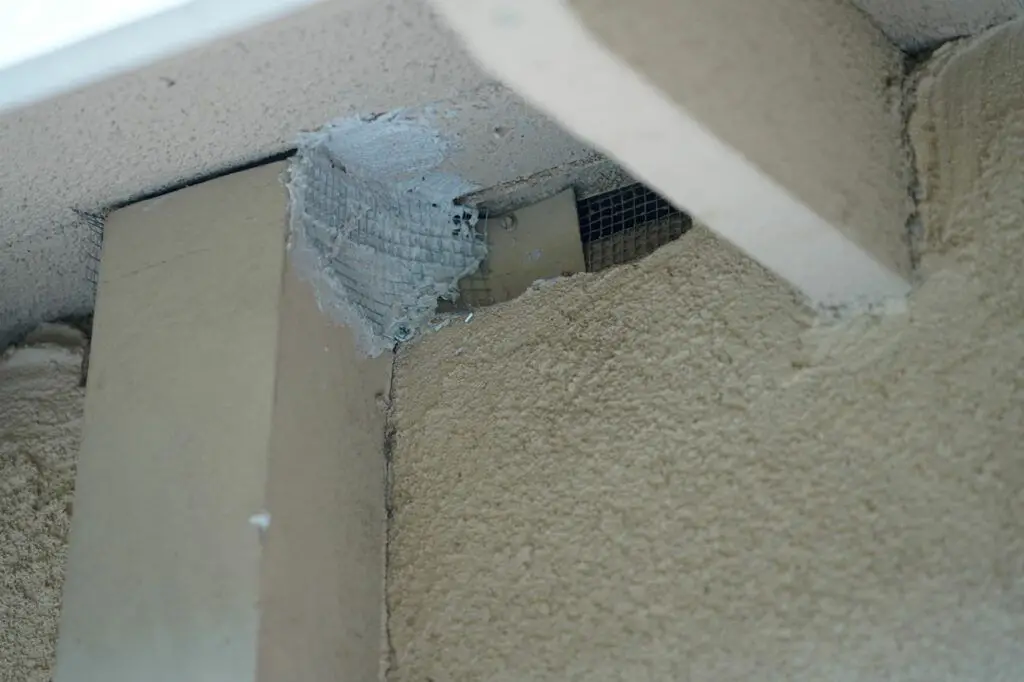 I hope you've found this painful lesson learned about rat control to be beneficial to your situation.
As you can see, the rat problem is just like all the other homeowner headaches concerning home maintenance.
Prevention is the least expensive thing you can do to protect your house, but it's hard to keep Nature at bay all the time. So if something does happen that needs attention, then you'll want to address the issues as soon as possible to prevent escalating costs.
The worst thing you can do is to ignore the problems and hope they go away because Nature has a way of reeling you back to reality, and by that time, as you can see with how much we've paid, then it REALLY HURTS and becomes a really bad homeowner headache!
If you have questions, concerns, or comments, please leave them below. I'll do my best to answer them.